Railways to install around 19,000 CCTV cameras across 980 stations under Nirbhaya Fund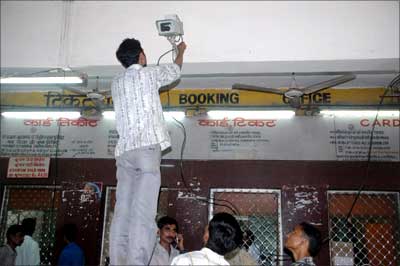 In a bid to strengthen security at rail premises, Indian Railways will install CCTV surveillance system at more than 900 stations under the Nirbhaya Fund.
The project will be executed at an approved cost of Rs 500 crore.
In the coming days, tenders will be floated for the installation of about 19,000 high definition CCTV cameras at 983 stations across the country to ensure round-the-clock security to passengers including women.
The Centre had created Nirbhaya Fund with a Rs 1000 crore corpus in its 2013 Union Budget to support initiatives by the government and NGOs working towards protecting the dignity and ensuring safety of women in the country.
The project envisages installation of cameras at platforms and waiting areas while there will be control rooms at stations to monitor CCTV footages by trained RPF personnel constantly.
The station master will also be given access to monitor CCTV camera footage as part of the project being undertaken by the public transporter, said a senior Railway Ministry official.
Railways have about 8,000 stations out of which currently 344 stations have already been provided with CCTV cameras.
"It is helping us in a great way. The signboard reading 'You are under watch' has a preventive effect on criminal minds," the official said.
Besides keeping a constant watch, the CCTV surveillance system helps in post-incident crime investigation.
Railways aims to cover all stations with the CCTV system phase-wise. Besides, stations, important trains like Rajdhani service are also to be covered as per the plan.
While Shaan-e-Punjab Express is fully covered with the system, some ladies compartments of Mumbai suburban service are being covered under a pilot project. The Hamsafar Express and the upcoming Tejas service will also be equipped with CCTV cameras.
With agency inputs