Congress objects to Big B hosting '2 years of Modi' event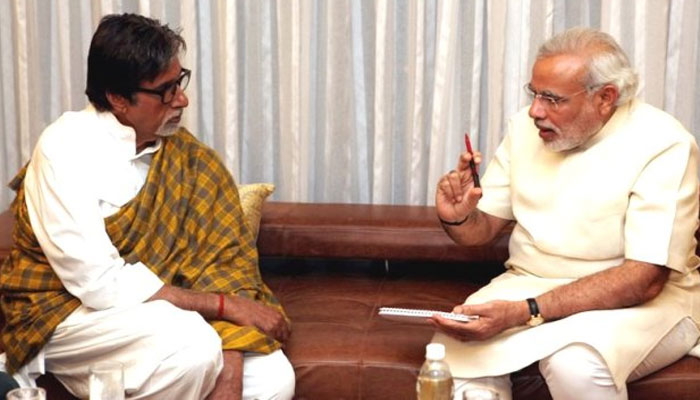 Local Press Co 5-point Snippet
1. Megastar Amitabh Bachchan has been handpicked for hosting an event celebrating two years of Modi government. But, even before the details of the event were made public, he started receiving flak from Congress workers.
2. According to reports, Big B will be leading the pack to celebrate 'Modi power' at the iconic India Gate on May 28. Earlier, the three Khans of Bollywood were considered to host the bash.
3. As soon as the news spread, Congress not only targeted the NDA government but also questioned the selection of Sr. Bachchan as the host. Congress spokesperson, Randeep Surjewala was quoted saying, "We have no objection if the Prime Minister participates in any sort of programme with Amitabh Bachchan. But there is one thing to keep in mind. When there is an investigation into an individual for black money, and the PM takes part in the programme hosted by that individual, what sort of message does it send to the investigation agencies?"
4. During the event, the Modi government will showcase schemes like Jan Dhan yojna, Deen Dayal Upadhyay Gramin Jyoti Yojna and rural employment guarantee scheme. Bachchan, reportedly, will be hosting a segment for 'Beti bachao, Beti Padhao,' for which he is the brand ambassador.
5. Later, the 73-year-old star spoke to Times Now and clarified that he will not be hosting the bash, actor R Madhavan will.