Excise officials ask 600 jewellers to share details of gold sales, previous stock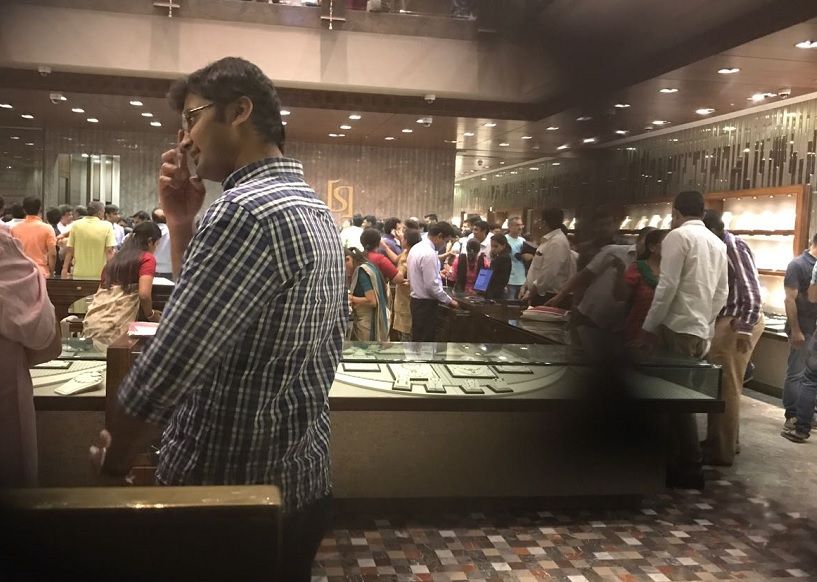 In a bid to check the illegal sale of gold after demonetization of high-value notes, excise officials have demanded details about sale of the precious metal and ornaments from over 600 jewellers across 25 major cities.
According to sources, the officials of Directorate General of Central Excise Intelligence (DGCEI), an intelligence arm under the Finance Ministry, has sent notices to these jewellers seeking details of the gold sales in the past four days, beginning November 7.
They have been asked to give details like quantity of stock held by them and sales made during these days.
Teams of DGCEI officials are also visiting major jewellery stores and their manufacturing units to serve notices seeking these details, sources said.
Jewellers in major cities like Delhi, Mumbai, Kolkata, Chennai, Ahmedabad, Bangalore, Hyderabad, Bhopal, Vijaywada, Nashik and Lucknow are initially under the scrutiny of the DGCEI officials, they said, adding that this exercise can later be extended to other cities too.
The move comes after Finance Ministry directed the jewellers to sell gold and ornaments made from it only against customers' PAN details.
"The person who buys jewellery has to give his PAN number. We are issuing instructions to the field authorities to check with all the jewellers to ensure that this requirement is not compromised. Action will be taken against those jewellers who fail to take PAN numbers from such buyers.
"When the cash deposits of the jewellers would be scrutinised against the sales made, whether they have taken the PAN number of the buyer or not will also be checked," Revenue Secretary Hasmukh Adhia had said.
The centre, on Tuesday, demonetised Rs 500 and Rs 1,000 notes in order to check black money, corruption, money laundering, terror financing as well as counterfeiting of currency notes.
The Income Tax department even conducted multiple surveys in Delhi, Mumbai and other cities yesterday, in the wake of reports of alleged profiteering and subsequent tax evasion by traders by converting withdrawn currency notes in an illegal manner.
In Mumbai, multiple sources claimed that gold was being sold for anywhere between Rs 34,000 to 60,000 in lieu of old currency at Zaveri Bazaar following the demonetization.