Deadline for using old notes to pay bills, toll exemption on highways extended till Nov 14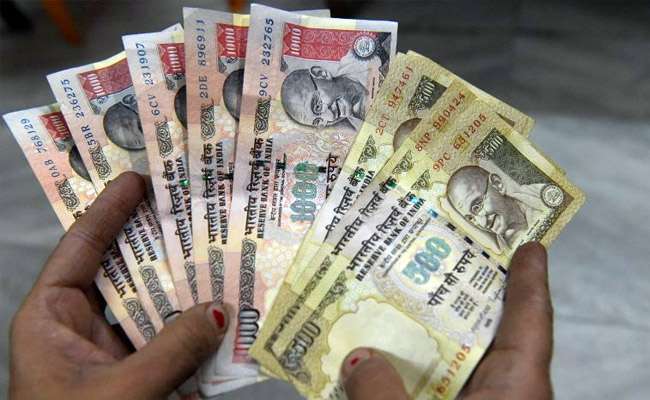 The Central Government on Friday extended the deadline for using old notes for paying public utility bills, by allowing individuals to make payments with the now defunct Rs 500 and Rs 1000 notes for another 72 hours.
The toll exemption deadline was also extended. Prior to the extension, the deadline for both was midnight Friday, November 11.
After Prime Minister Narendra Modi announced the demonetisation of Rs 500 and Rs 1,000 currency notes on Tuesday, the government allowed individuals to continue using the old notes to pay water, electricity bills etc.
"Such old notes to be accepted for payment of utility charges like water and electricity till November 11 midnight. Records to be maintained," Economic Affairs Secretary Shaktikanta Das had announced.
Old Rs 500 and 1,000 notes will also be accepted for payment of fees, charges, taxes, and penalty to central and state governments, including municipalities and local bodies, Das added.
The exemption was made as both banks and ATMs were closed the following day, resulting in a massive cash crunch. When they finally opened for public, long queues were reported everywhere.
Besides using the old currency to pay utility bills, the government also allowed hospitals, petrol pumps, railways etc to accept old notes till November 11. This deadline stands as is.
Toll collection across all National Highway toll plazas was also suspended by evening of November 9, after every major toll point witnessed never ending queues and altercations with the general public.
While the toll fee was exempted from all highways till November 11, Union Minister of Road Transport & Highways Nitin Gadkari today extended the deadline by another 72 hours, i.e. November 14.
"To ensure smooth traffic movement across all National Highways, the toll suspension has been extended till 14th November midnight," Gadkari tweeted earlier today.
Meanwhile, Maharashtra government had also scrapped all tolls within the state till November 11.
The deadline for the same, including all of Mumbai's tolls, has also been extended till November 14.
"Government Of Maharashtra extends the date to keep all State roads toll tax free (including Mumbai) till 14th November midnight," CM Devendra Fadnavis tweeted.