Facebook wants you to stop reading your friend's 'status'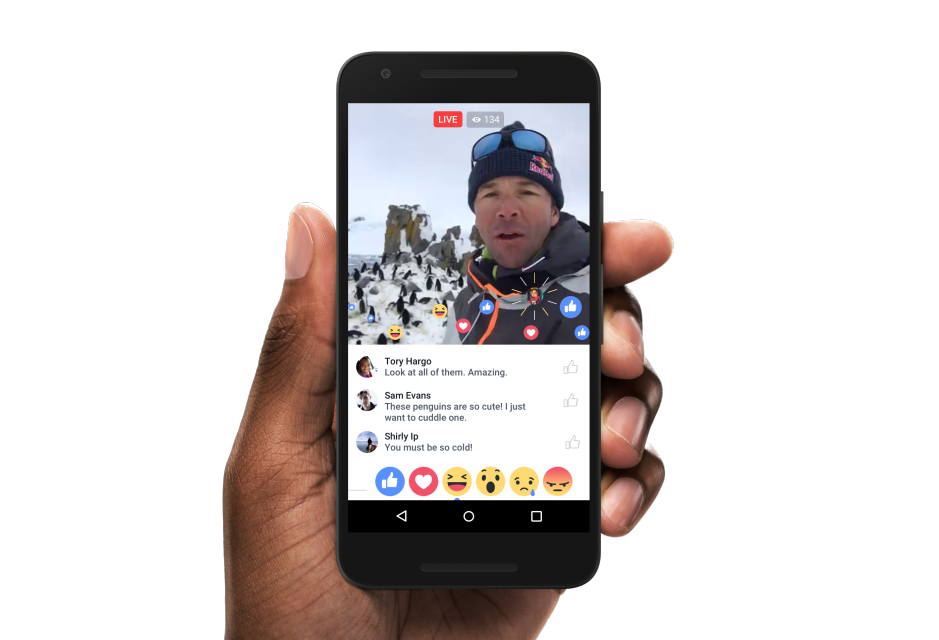 Reading a friend's status is so 2010. So, Facebook wants you to ditch reading your friend's status. Instead, it wants to show you what they're doing – as they're doing it.
Over the last few months, Mark Zuckerberg led Facebook has been working tirelessly on its video streaming service 'Live' in a bid to compete with the likes of Snapchat and Periscope – both serving videos to millions of users everyday.
Launched as an exclusive for celebrities earlier, social networking giant opened service to regular users a few weeks back. Now, it's trying to aggressively push its 1.6 billion users to use the service.
If you're wondering why, the rationale is simple. People watch videos more than they read. They also spend more time watching videos. More time spent leads to more ad displays which in turn translates to more revenue for Facebook. Also, they don't want to lose their users to a new social platform because it has 'this cool new feature'. It wants to offer you everything you might want, without you having to leave their platform.
So, how will they make you broadcast your videos or make you want to watch other's? Short answer – by keeping it in your face.
Long answer, they're launching a dedicated space on their platform which will allow users to view live and non-live videos. The same section will also allow users to broadcast their own. It's even re-arranging the buttons on its app and replacing the messenger icon with the live icon. That alone should be enough to tell you where they're heading.
On first look, some might feel that Facebook's live feed is inspired or copied from other apps. But it deserves credit for delivering more.
It will, for example, allow users to share the broadcast with a small group instead of everyone, allow adding filters to video like Instagram and witness realtime reactions. Users will also be able to notify and invite their friends to their broadcast or view a geographic map showing broadcasts from around the world. That's a LOT of features.
Although Facebook prioritizes video content over other formats today, there was a time when it didn't even allow users to upload photos. Compared to that, this seems like a paradigm shift. But considering the fact that Facebook's past growth has always been fueled by leveraging technology to keep its users engaged, 'Live' seems like the next logical step after videos. It also plans on getting celebrities and media companies on the 'Live' platform by paying them. So, if it catches on from there, it could very well become the 'go-to' place for catching live action ranging from sporting events to concerts to product launches.
Before you get too excited though, Facebook will roll out the updated Android and iOS apps with the 'Live' features in a phased manner. So, it might take a while for you to get it. But, it's coming.