Man dies after tree falls on him at Dadar, BMC had asked owners to trim the tree 2 weeks back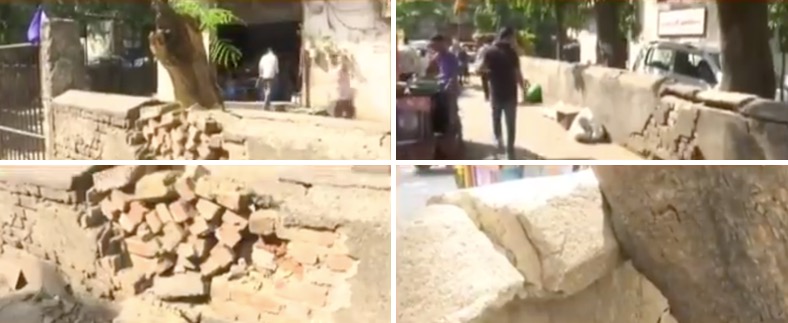 A 38-year-old man died after a tree fell on his head in Mumbai's Dadar area on Thursday evening. The tree was located in a private compound.
The incident took place outside Mumbai Marathi Granth Sangrahalaya around 3:45 pm yesterday when the victim, identified as Dinesh Sangle, was walking on the footpath.
The Naigaon resident was rushed to the nearby KEM hospital following the incident, where hospital authorities declared him dead on arrival. He succumbed to head injuries.
"The tree got uprooted and fell on Sangle while he was passing by. He sustained major injuries on his head, for which he was rushed to KEM hospital. He was declared brought dead by hospital authorities," an official said.
The tree that fell was situated inside a private compound. Incidentally, civic authorities had sent a notice to the owners earlier this month asking them to trim down the tree as it was infested with pests.
"The tree was in dire need of trimming. We had sent a notice for the same on April 6, but the owners ignored it. We will take action against the owners as their negligence led to the mishap," an official from BMC's F-South ward said.
The civic body had come under fire last year after similar incidents claimed the lives of two women in Chembur.
In July, a routine walk turned fatal for a Yoga instructor and former Doordarshan anchor after a coconut tree fell on her. The woman, identified as Kanchan Nath, succumbed to the head injuries a day later.
Later, in December, Sharada Godekar (45) died after the branch of a Gulmohar tree fell on her head while she was sitting on a bench outside Diamond Garden in Chembur (East).