Ganguly wants Kohli and not Dhoni to lead Indian cricket team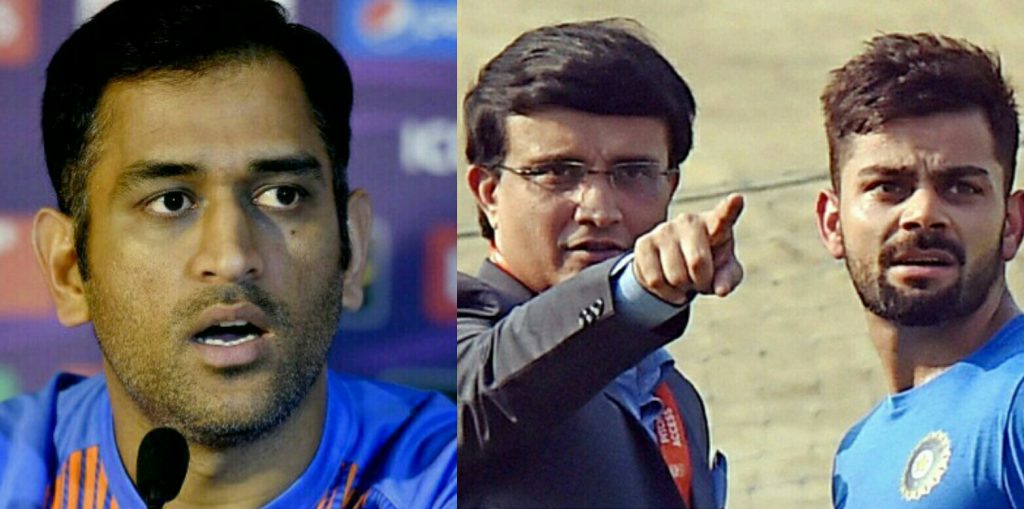 Local Press Co 5-point Snippet
1. Former Indian captain Sourav Ganguly, while speaking at a sports show, urged country's cricket selectors to plan for the future and questioned Dhoni's ability to lead the team in 2019 World cup.
2. He said, "Every cricket team in the world plans their future. But my question to the selectors is three or four years down the line, do they see Dhoni as the captain of India."
3. While Ganguly is of the opinion that Dhoni is fit to play the shorter formats of the game, he also lauded Virat Kohli for his exceptional batting skills. During talks, he hinted that it might be time to handover the captaincy in all three formats of the game to Kohli.
4. When asked if Dhoni should quit the game, Ganguly quipped, "I am not saying he needs to quit cricket. India still needs him in limited-overs cricket. He has been captain for nine years, which is a long period. Does he have it in him to go for another four years?"
5. Despite being India's most successful captain, Dhoni's captaincy came under the scanner after India's 2015 World Cup exit. To add to that, Dhoni-led Pune Supergiants of IPL 9 are on the verge of elimination after losing seven out of ten matches.