Heatwave hits 9 Indian states, claims 5 lives in Maharashtra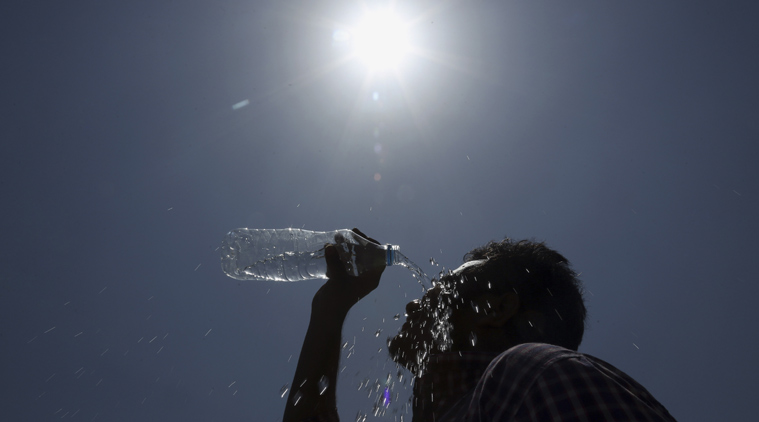 With March coming to an end, nine states across India's northwest, west, central and north are sizzling under the heatwave conditions, with maximum temperature hovering above 40 degrees Celsius on Thursday.
The number of states gripped by the heatwaves has gone up from three to nine in the past three days since Monday.
According to the India Meteorological Department (IMD), regions of the states suffering the heatwaves include Haryana, Uttar Pradesh, Madhya Pradesh, Rajasthan, Chattisgarh, Jharkhand, Odisha, Gujarat and Maharashtra.
Conditions in the western and eastern regions of Rajasthan are marked as "severe". Barmer, Jaisalmer and Siker are the worst affected districts with temperatures hovering between 43 to 44.4 degrees Celsius.
"Some isolated and large regions of these states are facing the heatwaves. The intensity varies from normal to severe. This is the current situation which is expected to continue for some more days," an official of the IMD told IANS.
In Maharashtra, the central region and the eastern Vidarbha are the worst hit, with maximum temperature hovering above 40 degrees Celsius and the minimum around 23 degrees Celsius.
Meanwhile, five people have died of heat stroke in Maharashtra so far, an NDTV report has said.
Rains or thundershowers are likely in parts of northern coastal Konkan, Marathwada and Vidarbha during this period, which may bring some relief from the high temperatures.
Weather analysts fears that Delhi will also be swept by heatwave condition in the next few days.
"Wednesday's maximum temperature in Delhi was 39.6 degrees Celsius, which was six degrees above normal… from the current trend, it could be said that within next few days Delhi will see heatwave," Mahesh Palawat, Director at private weather forecaster Skymet, told IANS.
Palawat forecasts that around April 5, regions of Haryana and Punjab could see some pre-monsoon rains which may bring some temporary relief.
"The month of April will be very hot, the pre-monsoon rain will bring relief but will be temporary. Month of May will see some relief though," Palawat said.
The change in winds, clear sky conditions over the northwest and adjoining central India and approaching western disturbance with only mallow effects over the Himalayan regions are being attributed to the sizzling effect in the rest of the India.
As per current trend, maximum temperature in Nagpur, Maharashtra, is expected to reach 44 degrees Celsius by April 1, which at present is 42 degrees.
Amreli in Gujarat sizzles at 43 degrees Celsius, Gwalior in Madhya Pradesh at 41.6 degrees Celsius and Jhansi in Uttar Pradesh at 42.1 degrees Celsius.
Heatwave occurs when the maximum temperature reaches above 40 degrees Celsius and at least 5 degrees above the season's average and stays like that for five days.
Meanwhile, official agencies have advised people to refrain from venturing outdoors between 12 to 5 pm, ensure sufficient intake of liquids, proper protective clothing from the harsh sunrays and other precautionary measures to avoid heat strokes, which can be fatal.
With IANS inputs