IPL 2016 promises more action for fans by making them 3rd umpires!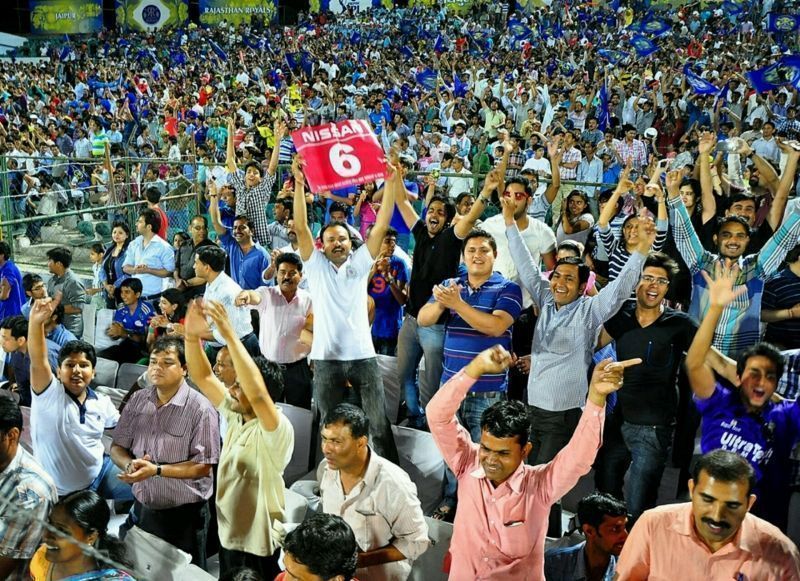 With the 9th season of Indian Premier League (IPL) right around the corner, IPL Chairman has made a new announcement that promises to make things exciting for fans who will witness the match live from the stands.
Even earlier, IPL has been responsible for pushing the envelope and making 'cricket' more exciting for those who weren't fans of the game or the T20 format. As a result, despite being in its eighth season, the league witnessed a 21 percent increase in viewership last year. And it doesn't look like it has any plans of slowing down with this season.
With Season 9, IPL governing body has decided to introduce another interesting aspect for fans. In the new season, fans will be given placards while entering the stadiums.
Anytime the on-field umpires call for the decision from the third umpire, the fans will be able to highlight their decision by holding the corresponding side of the placard.
Although the final decision will be based on the actual third umpire's call, it will allow fans to take a part in the process. What's more, while the third umpire is deliberating, the TV cameras will actually capture the spectator's placards and show it on screen.
Also, if you thought your only chance of being captured by a photographer during a match was to do something outlandish, this might offer some respite.