Maggi makes a strong comeback, regains top spot in noodles market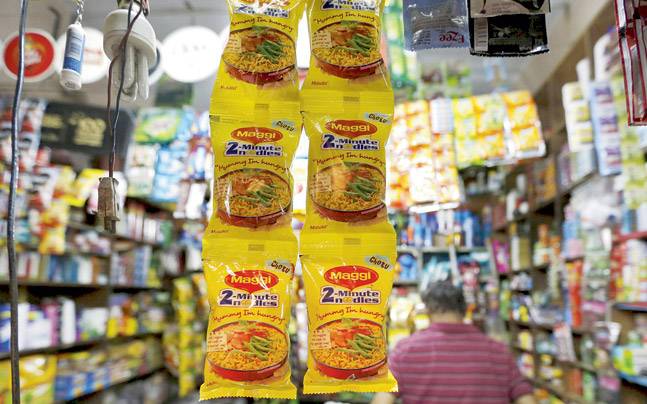 Following the FSSAI ban on Nestle India's instant noodle brand last year, Maggi has regained leadership position by capturing 57 percent share of the market in June this year.
Within nine months of its re-launch, Maggi noodles now accounts for 57.1 per cent market share of the instant noodles segment, thanks to its marketing/branding initiatives and new variants.
Back in November, when the company re-launched Maggi after five-month ban, it had 10.9 percent market share. However, it quickly climbed to 35.2 percent in December, according to a Nestle India presentation made to financial analysts and institutional investors. In March 2016, it had 51 per cent market share.
According to the presentation, Nestle launched four variants of Maggi Cuppa Noodles and Maggi Hotheads each. Apart from these, it has also launched 'No Onion No Garlic" noodles.
On August 18, Nestle said that it has regained leading market share after growth in India turned positive in June on good progress with relaunch of Maggi noodle. "Growth in India turned positive in June due to good progress with the Maggi noodle relaunch and favourable comparables. We regained a leading market share position. India kept gaining momentum one year after the start of the Maggi noodle withdrawal," Global food and nutrition giant Nestle had said in the statement.
In June 2015, FSSAI (Food Safety and Standards Authority of India) banned Maggi noodles in India following a Bombay High Court order, saying it was 'unsafe and hazardous' for consumption after finding lead content beyond the permissible limit.
After the five-month ban, Nestle India re-launched Maggi noodles in the Indian market in November last year. Nestle India also launched up to 25 products across various categories in a day to fend off competition earlier this year.