Mahabaleshwar set to overtake Cherrapunji as wettest place in India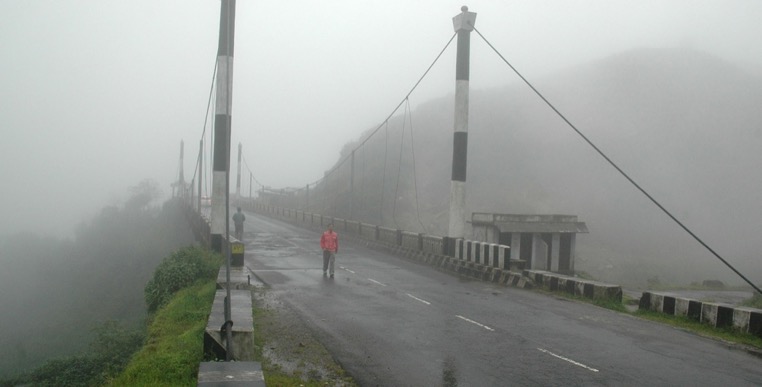 Mahabaleshwar, located in the hilly terrain of the western ghats in Maharashtra, has received more rainfall than Cherrapunji in Meghalaya this year, and on road to becoming India's 'wettest place' by the end of monsoon.
Apart from Cherrapunji, Mahabaleshwar has also tipped Meghalaya's Mawsynram, which has been receiving increasing rainfall in recent times.
The change in status quo was a result of Cherrapunji receiving less than average rainfall this year and the hill station surpassing its average.
According to India Meteorological Department (IMD) data, compiled by Hindustan Times, Cherrupunji typically receives over 8,000 mm rainfall during the rainy season (between May to October).
However, the average recorded rainfall in the area was 6,960 mm last year. The figures fell even lower this year, with the high-altitude town receiving only 4,730 mm rainfall between June 1 and August 28.
Mahabaleshwar, on the other hand, received 5,619 mm rainfall in the same period — 100 mm more than it received in the corresponding period last year.
"The heavy rain in and around Mahabaleshwar was because of the low pressure that had formed over West Bengal, Odisha and the movement of this system towards Central India," AK Srivastava, head of climate monitoring & analysis at IMD, Pune told the daily.
While Srivastava said that it was probably the first time the hill station surpassed the erstwhile wettest place, past record will have to be checked to be completely certain.
If the forecast for the next few days holds true, Mahabaleshwar will continue its lead and emerge as the wettest place in the country this year.
Cherrapunji already holds two Guinness World Records – one for receiving the maximum rainfall in a single year (26,471 mm between August 1860 and July 1861) and the second for the maximum amount of rainfall in a single month (9,300mm in July 1861).