MPs get 100% pay hike, freebies worth several lakhs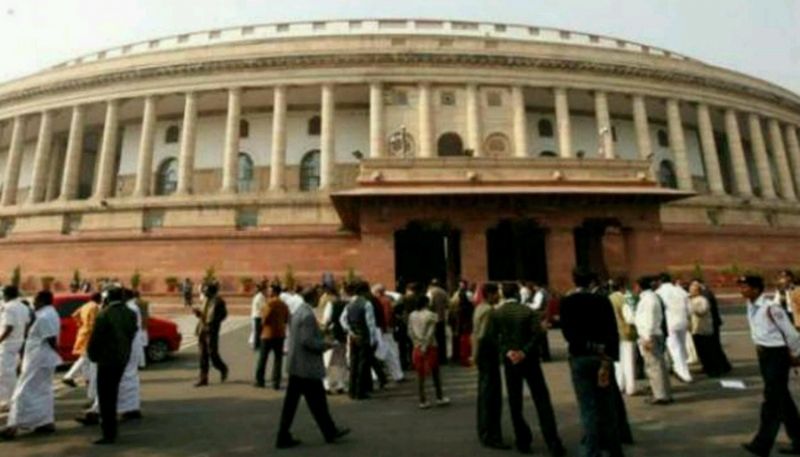 While you are still awaiting for your appraisal letter, your MP has already got a 100 per cent pay hike.
Finance Minister Arun Jaitley has just cleared the hike in the salary and allowances which will put an additional burden of Rs 250 crore per annum on the exchequer.
However, do know the reason why the MPs got such an impressive hike? As the bureaucrats, after the implementation of the 7th Pay Commission, will earn a monthly package of Rs 2.80 lakh, the government decided to double the salary of members of Parliament to ensure babus don't earn more than netas.
And as per the statistics maintained by the PRS Legislative Research, a private organization, if free air and rail travel, free housing and other amenities are taken into account, each MP will be now cost the tax-payers more than Rs 4 lakh per month.
An MP's monthly salary will go up from Rs 50,000 to a fixed Rs one lakh, with no Dearness Allowance.
The package includes doubling of the constituency allowance from Rs 45,000 to Rs 90,000 per month, office expenses from Rs 15,000 to Rs 30,000 per month and secretariat assistance from Rs 30,000 to Rs 60,000 per month.
Some other hikes in the package include the furniture allowance which has been increased from Rs 75,000 to Rs 1.50 lakh per month. The MP will also get a State-owned BSNK broadband connection worth Rs 1700 per month as also a WI-FI zone of half a km range with a special antenna at his residence in the constituency.
It could not be ascertained if there is any change in the daily allowance of Rs 2,000 that an MP gets when Parliament is in session. The biggest chunk of the public expenditure is on the MPs' travels as an MP gets reimbursement of 34 flight trips in a year and unlimited free rail and road travel
The spouse, too, gets free travel by air or rail for to and fro journey to Delhi from place of residence 8 times in a year.
Not reflecting in the MP's total package are a host of other perks, including free housing in the capital, free water, electricity, telephone and medical facilities.