Muslim man divorces wife for voting for BJP in Assam elections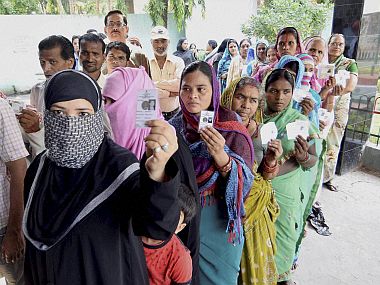 Suffering from election fever, a Muslim man gave talaq to his wife of 10 years simply because she voted for BJP in the recently concluded Assam assembly elections.
The uncanny incident took place at the Donam Addahati village in Sonitpur district where elders in the village had asked everyone to vote for the Congress party. However, defying the diktat, Dilwara Begum cast her vote for BJP candidate Pramod Borathaku during the first phase of polling.
When her husband Ainuddin got to know about it, he got furious and in a fit of rage gave divorced her, thereby putting an end to their decade-long marriage.
The incident has exposed the polarization among voters on the basis of religion – with Muslims holding Congress's hand while the Hindus going with the BJP.
This year's elections in Assam saw a turnout of 84.73 percent, the highest ever in the country's history. Its result will be declared on May 19.