No liquor ban in Maharashtra, says state finance minister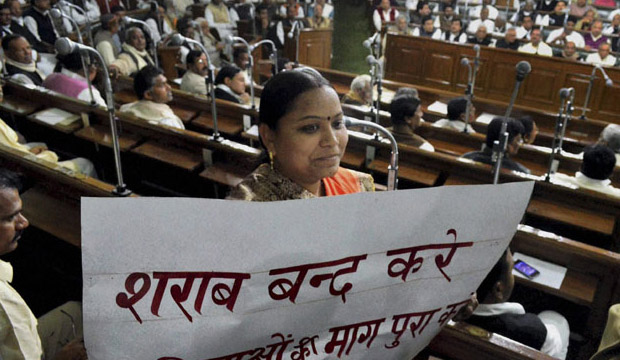 Days after prominent social activist Anna Hazare demanded liquor prohibition in Maharashtra, the state government ruled out a blanket ban, but hinted at the possibility of disallowing the sale of country liquor.
Finance Minister Sudhir Mungantiwa, who was following up on the issue of banning alcohol in his home district Chandrapur, said liquor sale generates around Rs 13,000 crore revenue and the government is not considering banning it in any other part of the state.
"If there is specific demand for liquor prohibition from a certain district, we will consider it. However, we are not considering a complete prohibition as of now," he said.
Mungantiwar added that aspects like excise revenue, economics of supplementary industries, health issues involved with alcohol consumption and pressure from the NGOs and activists like Hazare need to be considered before taking any decision over the issue.
"We get a revenue of around Rs 13,000 crore every year from sale of alcohol. Officials say that if we adopt the Tamil Nadu pattern and ban country liquor we may increase revenue," he said.
The state of Tamil Nadu has banned country liquor and replaced it with a cheaper version of foreign liquor branded by the state. In addition, all liquor shops are owned by the government, generating a total revenue of around Rs 23,000 crore.
Hazare had recently met Chief Minister Devendra Fadnavis and submitted a letter demanding liquor prohibition in Maharashtra. He blamed alcoholism as one of the major causes for the brutal rape of a minor in Kopardi, Ahmednagar.
Earlier, NCP MLC Prakash Gajbhiye had also demanded prohibition of country made and foreign liquor in the state. "If Bihar could decide on banning alcohol thereby suffering Rs 3,000 crore loss, why can't a progressive state like Maharashtra do it as well. Maharashtra ranks 3rd in number of crimes in the country and it is due to alcoholism," he had argued.