In Picture: New Rs 500 and Rs 2000 notes to be introduced from Nov 10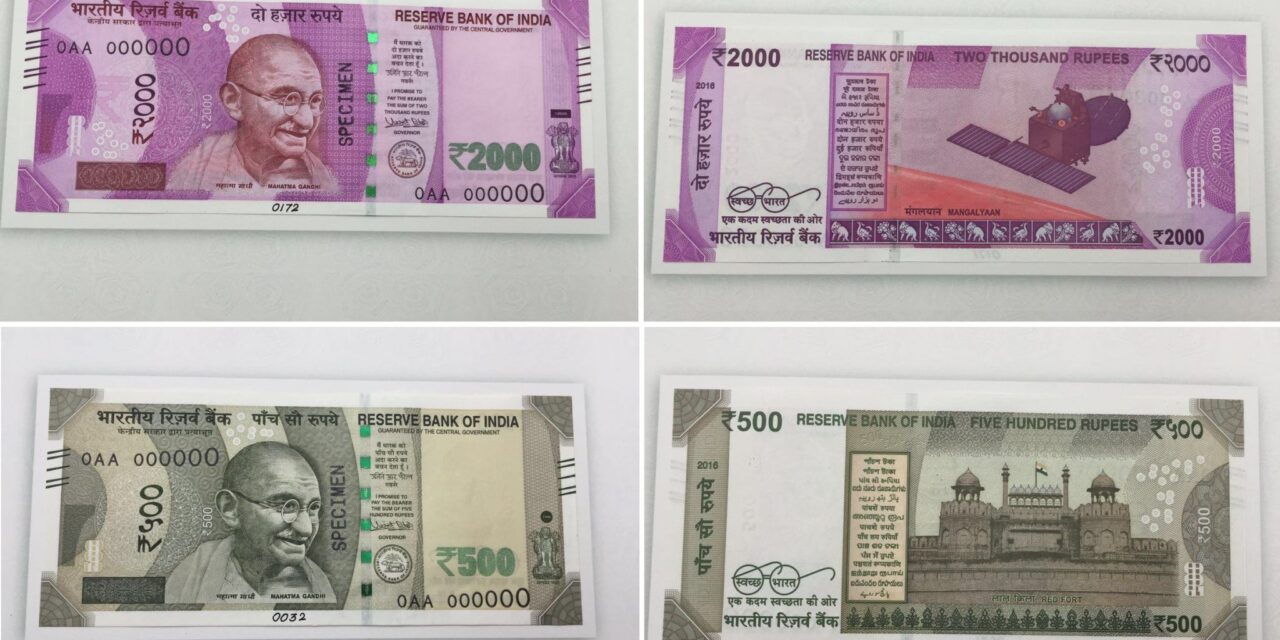 Putting an end to speculation surrounding the 'leaked' image of a Rs 2000 note, the Prime Minister Narendra Modi on Tuesday said that the government will introduce new Rs 500 and Rs 2,000 notes soon.
While addressing the nation, Modi surprised everyone when he announced that Rs 500 and Rs 1000 notes will no longer be legal from midnight today, explaining that they will be just paper with no value.
"You have 50 days to deposit notes of Rs 500 & Rs 1000 in any Bank or Post office," Modi said, adding that there will be respite for people for the initial 72 hours as government hospitals, petrol pumps, railway stations, medicals etc will continue to accept old Rs. 500 and 1000 notes till 11 November midnight.
He also assured the nation that the notes of Rs 100, 50, 10 and coins of all denominations will remain legal tender and will not be affected and that "this step will strengthen the hands of the common man in the fight against black money."
"Notes of Rs 2000 and Rs 500 will be circulated soon, RBI has decided to limit the notes with higher value," he stated.
Following the announcement, Reserve Bank of India Governor Urjit Patel said the apex bank will launch new Rs 500 and Rs 2,000 currency notes from November 10.
"RBI will launch new currency notes from November 10," Economic Affairs Secretary Shaktikanta Das said while unveiling the new notes.
Modi's announcement comes just days after some leaders suggested that currency notes of Rs 1000 and Rs 500 denominations should be abolished to curb black money in the country.
The Prime Minister said that black money to the tune of Rs 1.25 lakh crore had been unearthed during last two-and-a-half years.
Meanwhile, ATMs will not be functional on November 9 and 10 and banks will remain closed on November 9. Additionally, a cash withdrawals from ATMs will be limited to Rs 2,000 for the next few days.
Related: Highlights from PM's speech and details about discontinuation of Rs 500, Rs 1000 notes