SC refuses to ban Padmavati, local outfits may protest outside cinema halls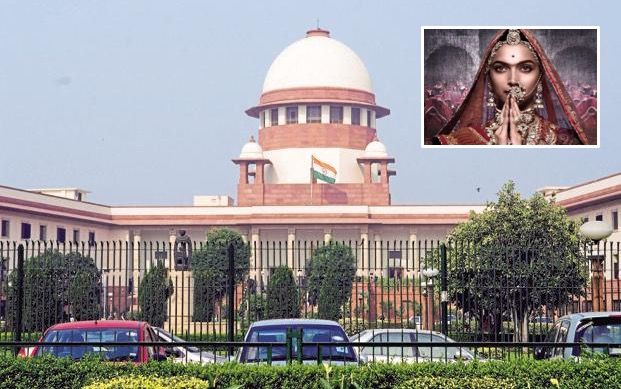 In a relief to makers of 'Padmavati', the Supreme Court on Friday refused to entertain a plea seeking a stay on the release of the film on the grounds that it was granted a certificate by the Central Board of Film Certification (CBFC) after careful evaluation.
The bench, comprising Chief Justice Dipak Misra and Justices A.M. Khanwilkar and D.Y. Chandrachud, said there were enough guidelines to be followed by the censor board to grant certification to a film before its release.
The plea, filed by Siddharajsinh M Chudasama and 11 others, also sought the setting up of a committee of eminent historians to check the veracity of the script to prevent any inaccuracy in the portrayal of Rani Padmavati.
The petitioners sought a stay on the release of the 200-crore film till such time the alleged historical inaccuracies in the film are corrected by the producer and the director.
Meanwhile, BJP MLA Raj Purohit from Mumbai has also written to the CBFC and Broadcasting Minister Smriti Irani seeking a ban on Sanjay Leela Bhansali-directorial over the inaccurate portrayal of Rani Padmavati and Rajput culture.
"The legendary queen (Padmavati) has been reportedly portrayed in a bad light. Rani Padmavati never danced, rather all women from royal families lived a very dignified life and whenever they felt that their chastity is in danger, they would jump into fire, so that nobody can touch them. Rani Padmavati was one of them," he said.
Even Karni Sena, a political unit opposing the film's release, has said that its members will hold a march on November 20. The outfit has also threatened to hold demonstrations outside the cinema halls if the film is allowed to release.
Other local leaders from various states, including a Madhya Pradesh MP, have also warned of violence if the film's release is not halted.
Earlier in January, Bhansali was attacked and the film's set was vandalised while it was being shot in Rajasthan.
Padmavati, starring Deepika Padukone, Ranveer Singh and Shahid Kapoor, is set to release on December 1.