Video: Shoe hurled at Arvind Kejriwal during odd-even press conference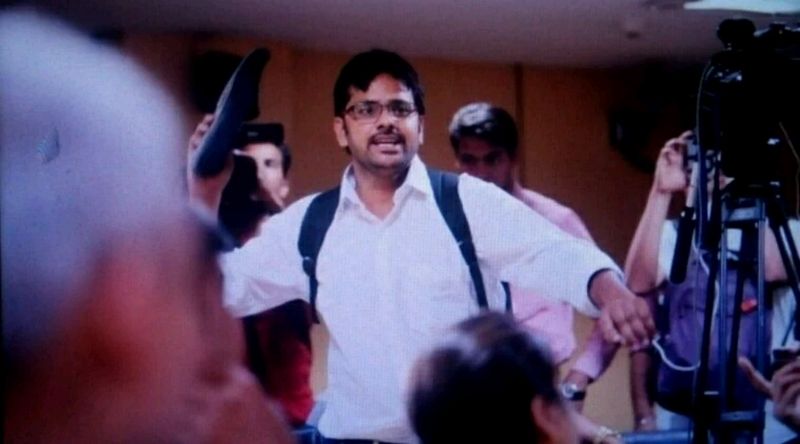 Delhi Chief Minister Arvind Kejriwal was on the receiving end of yet another attack today when a man hurled a shoe towards him during a press conference.
The incident took place as Kejriwal was addressing the press at the Delhi Secretariat on the roll out of the second phase of the odd-even plan starting April 15. As he was speaking, a man removed his shoe and threw it towards him. Fortunately the shoe missed the AAP leader and the police were able to detain the man behind the attack.
The attacker, identified as Ved Prakash, claimed to be a member of Aam Aadmi Sena – a group started by ex-members of Kejriwal's own Aam Aadmi Party. Prakash claims that the CM had failed to take action against a complaint he had filed pertaining to irregularities in distribution of CNG stickers.
After the police took him away, Kejriwal continued with the press conference. The attacked is currently being questioned by the police.
In the past, Kejriwal has been slapped and had ink thrown on him by protestors.
Video (Courtesy ANI):
WATCH: Shoe hurled at CM Arvind Kejriwal during a press conference in Delhi, man detainedhttps://t.co/T6RUIxNFvi

— ANI (@ANI_news) April 9, 2016