15 interesting facts about Mumbai's 1st AC local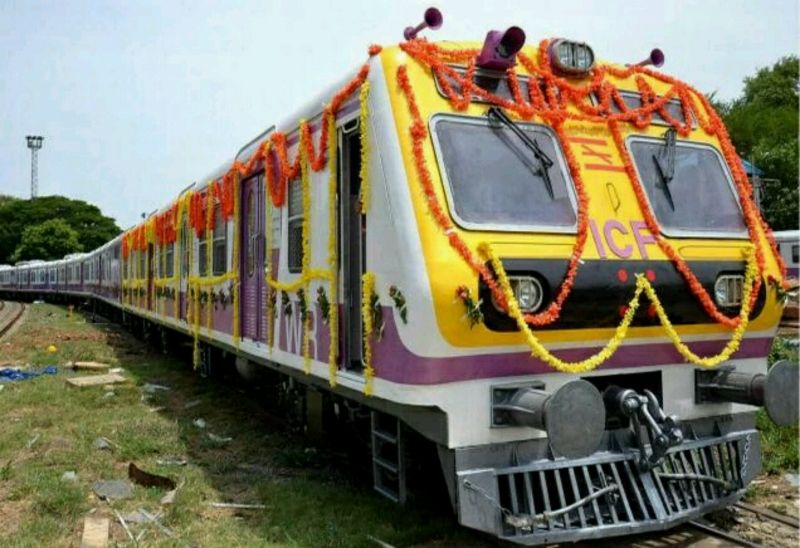 With Mumbai's first ever AC local all set to begin its trial run next week, here are 15 facts that you might not have known about it.
1.
The highly anticipated air-conditioned electrical multiple unit (EMU) arrived in Mumbai on April 5.
2.
The 12-car rake was manufactured in Chennai's Integral Coach Factory (ICF) using semi-indigenous technology.
3.
The train cost Rs 54 crore to manufacture. Initial estimates had pegged the cost at Rs. 43 crore.
4.
The train can achieve a top speed of 110 kmph, 10 more than the speed of present trains.
5.
Central Railway plans on starting the AC local's trial run on April 16 – the same day when India's first train plied between Boribunder and Thane in 1853.
6.
The new train is equipped with a high end GPS system which will allow the control room to accurately determine it's position.
7.
The air conditioning is powered by 2×15 ton AC units housed on the rake's roof.
8.
The rakes are fitted with automatic sliding doors which are controlled by the motorman. They also have knobs that can be used to open/shut the door manually.
9.
The rakes also house a communication system that can be used to talk with the motorman in case of an emergency.
10.
The train has a total seating capacity of 1208 and standing capacity of 4936 passengers.
11.
There are no first class or general category compartments.
12.
The rakes aren't individually divided like the one's on the present trains. Instead the train has two 6-coach compartments, with each of the six connected by vestibule.
13.
Central Railway will not be offering any concessional rates for season tickets for the AC local.
14.
The AC train has a life expectancy of 35 years.
15.
Mumbai's AC locals were first announced in the 2012-13 Rail Budget. But, the project's deadline has been pushed back at least 6 times since it was announced.