Actress Tisca Chopra recalls her encounter with the infamous 'casting couch'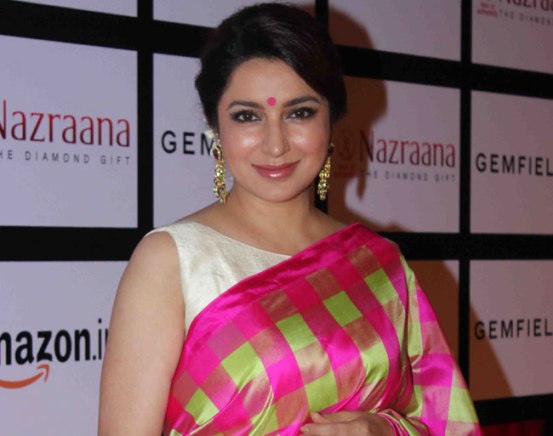 In a session with Kommune, actress Tisca Chopra recently spoke about her first encounter with the infamous Bollywood casting couch.
While it's common knowledge that the casting couch exists in Bollywood, actresses, who are the most common targets, seldom come out and talk about it in public. Although a few months back, actor Ranveer Singh had also shared his experience with the casting couch, busting the myth that only women are victimized.
Yet, irrespective of how much is spoken or written about it, the system is still rampant in the industry today.
Chopra, who has a plethora of character-driven roles and critically acclaimed films in her kitty, revealed how she was faced with the dilemma of choosing 'career vs dignity' at the very beginning of her filmi career.
In a storytelling session with Kommune India, the 'Firaaq' actress recalled how a renowned Bollywood director had approached her for the casting of his 'extravaganza' after the release and failure of her first film.
At first, the actress was given tips like learning to walk in heels, getting a manicure, hair spa etc, which she diligently followed and got the part. However, no sooner she got the part, she started hearing stories about how the director 'operates'.
Since walking out of her second ever film wasn't an option, the actress resorted to building ties with the director's family, which worked pretty well till the Mumbai shoot.
But things changed during the outdoor shoot, when the director invited the 'Taare Zameen Par' actress to his room for dinner to discuss the script. That's when the actress hatched a plan which pretty much involved walking into the trap.
In her own words, "Come eight o'clock I go to the hotel's flower and cake shop, I buy this exotic bouquet and this box of luxurious chocolates and I knock on Reptile's (director) door. And he says come in, and he's sitting in a satin maroon lungi kurta. It was so tight, it was so cheesy, but there he was reclining."
"He looked a little surprised when he saw me behave this way. Because he said that he didn't expect the fly to be so enthusiastic to walk into the spider's web," Chopra added.
Although, before the director could even think of anything, his son was calling his room. At which point, the actress explained that she had made plans with crew members of the film, including the director's son, to go out for the night and even asked the hotel's operator to transfer all calls for her room, to his room.
Eventually, the calls just kept on coming until, in Chopra's own words, "Sir just lost his desire to discuss the script and that was that. And I was not on a plane to India, and we did finish the film and it was great fun."
Watch the video of the session here: