Scriptwriter of Kapil Sharma's show arrested for murder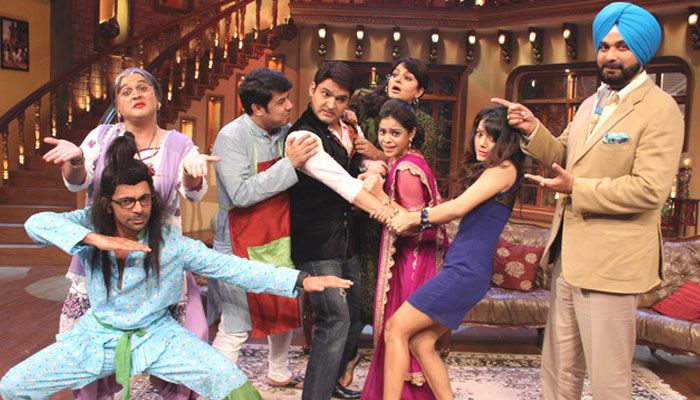 A Special Task Force (STF) on Thursday arrested Abhishek Singh for his alleged involvement in a 2009 shootout. The accused was associated with K9 productions and has reportedly wrote scripts for Kapil Sharma's new show.
Abhishek, was the prime accused in the 2009 Azamgarh (UP) shootout case wherein two people had died and three were injured. The shootout took place in October 2009 and the accused had been on the run since then.
The UP government had even announced a reward of Rs 30,000 for identifying Abhishek, who was allegedly living in Mumbai under the alias of Rohit Singh.
His cover was blown after a police informer recognized Abhishek from his picture and informed police about the similarities between him and Rohit. Following which, Additional superintendent of STF Arvind Chaturvedi laid a trap and arrested him.
According to police, Abhishek had been working in showbiz ever since he arrived in Mumbai. The accused has reportedly featured in nine episodes of 'The Great Indian Comedy Show' aired on Sab TV and a few episodes of a show titled 'Code Red'. Apart from featuring in the shows, he had even auditioned for supporting roles in Bollywood movies and television serials.
Reports suggest that Abhishek was working on contract with Kapil Sharma's production house, K-9 Productions, and wrote scripts for 'The Kapil Sharma Show' which airs on Sony. However, when contacted by a leading daily, the channel refused to comment on his work status.
The accused had been living in Andheri, Mumbai for the last few months.