Bollywood speaks out against piracy during 'Madaari' screening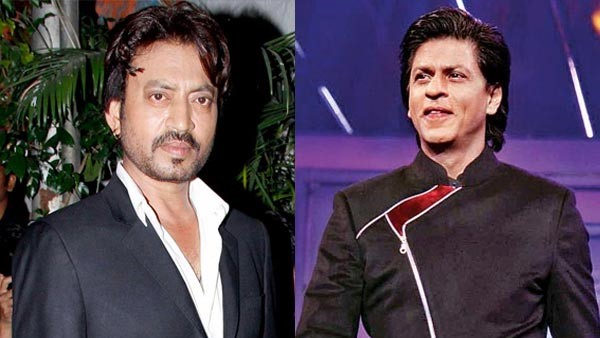 In the wake of the recent film leaks, Bollywood has united and taken a stand against 'piracy' – the biggest threat to the film industry, with renowned personalities like Shah Rukh Khan, Irrfan Khan, Kangana Ranaut and Imtiaz Ali supporting the cause.
In the last few weeks, films like 'Udta Punjab' and 'Great Grand Masti' were leaked on the internet before their theatrical release. While the former still managed a good run at the box-office, the latter lost out considerably.
When asked about her views on piracy, Kangana told reporters last night, "That's very sad for our industry, we work very hard. I think it is violation and people should stop doing it."
The 'Queen' star also added that one should not encourage the practice of piracy as it is nothing but stealing. "This sort of stealing is not acceptable in any society. We have to make sure we don't encourage such behaviour, it is bad behaviour," she said.
Imtiaz, who is preparing for his upcoming film with Shah Rukh, said it is a grave crime and people who indulge in piracy should understand that. "It's a very sad thing. People do not understand what kind of a serious crime it is. The audience who indulge in piracy also does not realise how it is hurting the actors, directors, movie-makers…they should really think about it. It is very harmful for the film industry," said Imtiaz.
Superstar Shah Rukh was also vocal about the fact that piracy should be stopped. "Piracy should not happen. Don't ask me such deep questions at night. Ask me some simple questions," the 50-year-old actor said.
The actors were speaking at a special screening of Irrfan Khan's film 'Madaari', which releases tomorrow.
Irrfan, who was also present at the screening, said piracy has become a bigger threat to Bollywood than Hollywood. "That's a huge threat, biggest threat. Piracy is a bigger threat than Hollywood, the way it is leaking online. I wish all the film industries of different regions can come together and ask the government that we need to stop it," Irrfan concluded.