Film producer Ronnie Screwvala 'screwed' of Rs 34 lakh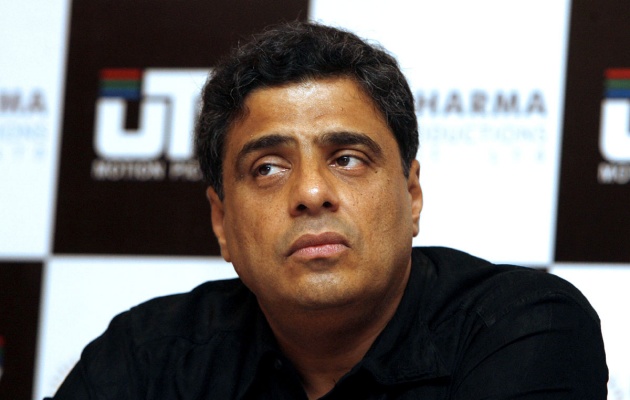 Mumbai Police have arrested three people for duping film producer Ronnie Screwvala's NGO of Rs 34 lakh. The accused reportedly spoofed his email address and used it to get money transferred to their accounts.
Screwvala is the founder and trustee of 'Swades Foundation', an NGO that for rural development.
According to the police, the accused were in dire need of cash which prompted them to take this route. The accused, Jigar Shah, first convinced Ketan Kanojia that they could make a lot of money 'quickly' by duping rich individuals. The duo together convinced Vishal Jaiswal to join the operation after they found that he was also going through a tough time financially.
However, police suspect that the mastermind behind the operation is another individual who fled from the city on Tuesday.
Email spoofing entails the creation of a 'fake email account' which can then be used for corporate communication. While most advanced systems have ways of filtering spoofed emails, not all mail servers are capable of distinguishing between normal and spoofed emails. Typically, an email spoofing scam involves the creation of a fake email address of a higher authority like the CEO, COO, Chairman etc, which is then used to communicate with other employees.
In this case, the accused spoofed the email account of Ronnie Screwvala and sent a mail to the director of finance asking him to transfer Rs 20 lakh from the NGO's account to a particular bank account. Since the mail came from Screwvala himself, the official made the transfer without giving it a second thought.
After receiving the first transfer on July 5, the accused tried to run the same scam and asked more money to be transferred.
The scam came to light after the accused asked the official to reveal their bank account balance. Since Screwvala was in office at the time, the official decided to inform him personally, who had no clue about any such requests. Following which, a complaint was lodged with the Cyber police. By then, the NGO had transferred Rs 34 lakh to the miscreant's accounts.
After receiving a tip off, the accused were arrested from a mall in Andheri (W) on Monday. Post their arrest, police found that the accused had created almost 50 bank accounts and were in possession of 150 debit cards and 10 mobile phones.
The accused were reportedly promised a percentage of the total 'duped amount' by the prime accused, who police is still on the lookout for.