Ranbir pissed at #NowRanbirKangana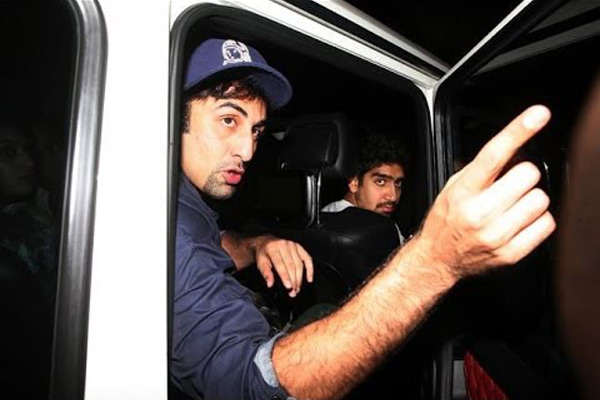 Local Press Co 5-point Snippet
1. Ranbir Kapoor is reportedly furious over media reports linking him to Kangana Ranaut. Even social media wasn't very kind to the actor with #NowRanbirKangana trending on Twitter for hours.
2. After Ranbir and Kangana were spotted chatting a Bollywood party recently, multiple reports claimed that the two were allegedly the 'new couple' in B-town. What's more, the 'Tamasha' actor also found himself on the sidelines of the Hrithik-Kangana legal feud.
3. While speaking to DNA about the reported linkup, a source close to Ranbir was quoted saying, "He is wondering where these rumours originated as there is no truth to it. Ranbir, who is shooting for Jagga Jasoos in Mumbai, since he has come back from Morocco, is in a state of shock over the spate of stories that have sprung out of nowhere in the last few months."
4. He further added, "He is upset that people are taking advantage of the fact that he doesn't issue clarifications. There is no truth in the stories of Ranbir and Kangana's affair, yet in a very systematic manner this is being spread in media. He knows who is behind these rumours and if this continues, he is considering issuing a strong denial this time."
5. In the recent past, both Kangana and Ranbir have been in the limelight because of their personal lives. While Kangana was in the news for her bitter feud with Hrithik Roshan, Ranbir's breakup with his alleged girlfriend Katrina Kaif ensured Jr. Kapoor was being written about everyday.