You're only paid more than a man in Bollywood if you're Priyanka Chopra: Kalki Koechlin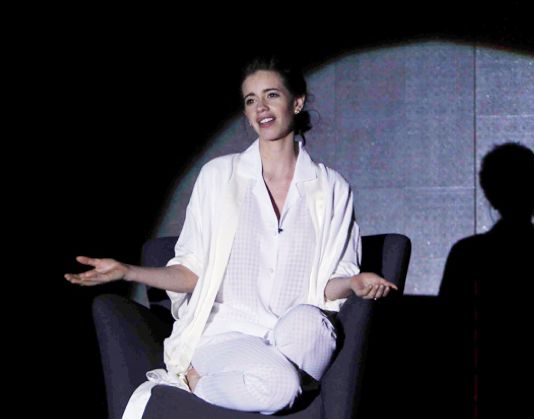 On the occasion of International Women's day, actress Kalki Koechlin had presented a strongly worded monologue at an event held in New Delhi in 2014. The speech had touched a cord with many and was being shared over and again across social media.
The monologue, 'The Truths of Womanhood', which talks about the effects of patriarchy in our society and what women have gone through over the centuries, was presented again by the 'Dev D' actress in an event in Jaipur on Wednesday.
During the interaction session, when Kalki was asked about gender disparity in the film industry, she said that Bollywood is as patriarchal as our society.
Recollecting one of the incident, the 32-year-old actress said, "I once met a producer who asked me about my age and I said, 30. To this, he replied, 'Don't worry, you still have five years left.' Another producer showed me the exact spot on my face where I needed to get a botox."
According to Kalki, there's a lot of pressure on women in Bollywood. "Objectification of women is very predominant, but I am happy that gradually things are changing. 'Piku' and 'Queen', both women-oriented films, brought a fresh change in Bollywood," she added
"You only get paid more than a man if you are Priyanka Chopra," said the 'Shanghai' actress when asked about pay gap in Bollywood.
Also, Kalki prefers to call herself a humanist over a feminist, while she urges people to celebrate 'Equal Day' instead of a day for women.
Watch the spectacular monologue here: