Rishi Kapoor rubbishes reports claiming he slapped journos, says he didn't hit anybody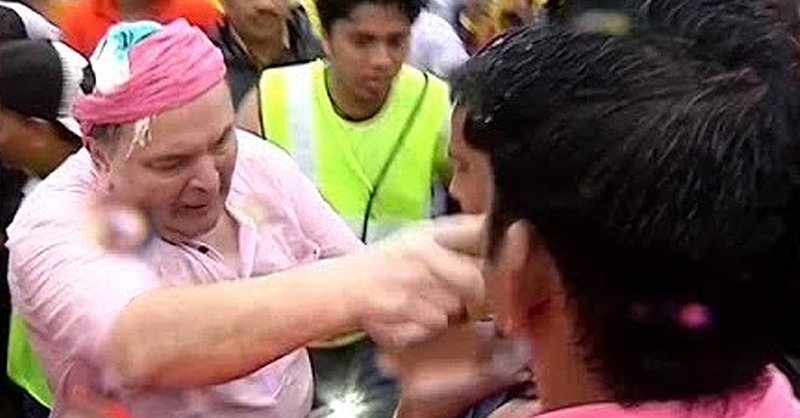 A day after the video featuring veteran actors Rishi and Randhir Kapoor slapping and pushing journalists during Ganpati visarjan went viral, the former tried to set the record straight.
While talking to a leading daily, Rishi said, "Jaise police logon ko danda dikhati hai, maarti nahi (just like the Police who show the stick but do not hit), just to keep them in check, I just tried to give them a hull (signalled them to move forward). I didn't hit anybody. It's unfortunate that we are being condemned. I know how to tackle the crowd."
The incident occurred on Thursday evening when the Kapoors were on their way to immerse the family's Ganesh idol, installed at RK Studios at Chembur. The family, including Randhir, Ranbir and Rishi chose to walk from Chembur till Shivaji Park in Dadar.
Sources claim that when the media asked the Kapoor family to pose for pictures and give a byte, Randhir and Rishi lost their cool.
In the video, Randhir can be seen slapping a media person followed by Rishi pushing a bystander who was trying to take a video recording. Towards the end, one of the two also push another media person, who can be seen falling on the ground.
A section of the media even reported that Rishi was allegedly drunk at the time of incident, but there is no evidence to support that. Some have also stated that Ranbir pushed a person from the crowd, but there is no footage of the same.
Within hours, the video went viral on the internet and the Kapoor's became a trending topic on social media. While the media has taken strong opposition to the high handedness towards journalists, many citizens have come out in support of the family, citing that the 'media deserves it'.