Only 4 Ganesh mandals from Mumbai followed rules during the festival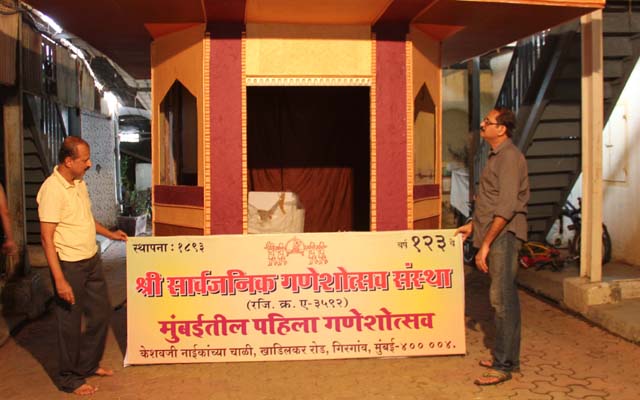 The Brihanmumbai Sarvajanik Ganeshotsav Samanvay Samiti (BSGSS), which is the umbrella body of over 11,000 mandals from the metropolitan, has recognized four mandals from the city for following all the rules pertaining to the idol height, safety measures, cleanliness and noise pollution during the 10-day festival.
Earlier this month, prior to the start of the festival, the Samiti had circulated a code of conduct which laid out rules for a more eco-friendly festival. The code asked mandals associated with the body to keep the decibel levels in check by avoiding DJs and opting for traditional ways of celebration.
Following the culmination of the festival, the BSGSS recognized four mandals for diligently abiding by all the rules. The mandals are Keshavji Naik Chawl Sarvajanik Ganeshotsav Mandal in Girgaum, Vikas Mandal Sai Vihar Sarvajanik Ganeshotsav in Bhandup, Kaalewadi Sarvajanik Utsav Mandal in Kalachowki and Panchganga Sarvajanik Utsav Mandal in Lower Parel.
While talking to a leading daily, Naresh Dahibhavkar, president, BSGSS said, "All these mandals made sure that the height of the idol was below 18 feet, the idols were made from materials such as shadu clay or paper [that are less damaging to the environment], adequate lighting for the safety of devotees and cleanliness."
Dahibhavkar also added that while the bigger mandals are often more respected, the smaller ones have displayed a greater sense of responsibility and been more inclined towards following norms. Other than regulating queues and providing basic amenities to devotees, many of the smaller mandals have also taken the onus of spreading awareness about various social issues.