Gas 'attack' at Mumbai Central station leaves commuters gasping for breath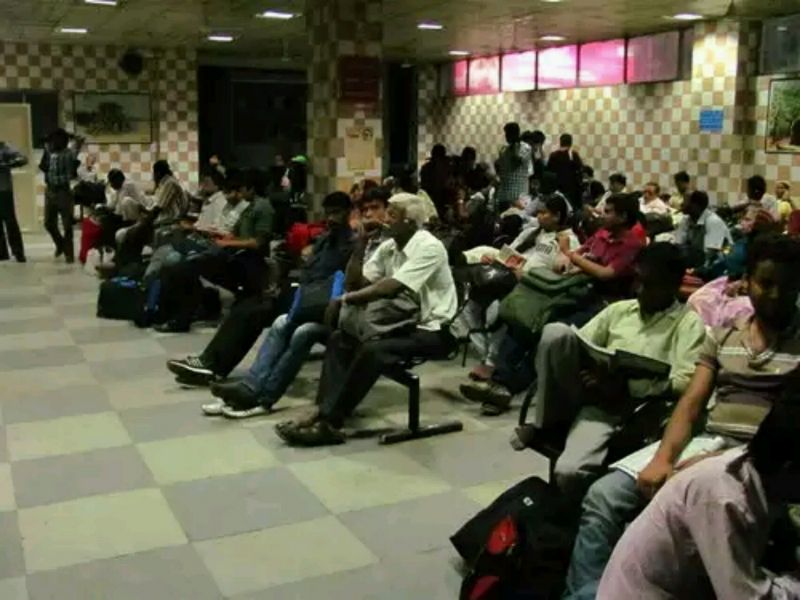 In a freak incident, a man identified as Dinesh Pandey, sprayed some poisonous gas in the reservation hall of Mumbai Central station that left commuters and railway staff at ticket booking counter gasping for breath.
The incident happened around 2.15 pm on Wednesday, after the 40-year-old history-sheeter, entered the reservation hall, but didn't join any queue in front of ticket counters. Immediately after he left, about 150 people started coughing and running outside with their hands covering their faces.
The entire incident was captured in CCTV cameras installed in the ticket reservation hall.
Some people, who apparently saw Pandey using the spray can as he walked through the hall, drew two policemen's attention to his hasty exit from the building.
He was immediately apprehended and arrested by the RPF jawans posted at the station, and was booked by Nagpada police for voluntarily causing hurt by dangerous weapons or means under Section 324 of the IPC.
While an RPF official said a spray can had been recovered from Pandey, the Nagpada police said nothing had been found on him.
As it took over two hours for the air inside the 1,000-sq ft hall to clear, the Nagpada police requested the railway booking staff to undergo tests.