Another youth gets shock of his life while traveling atop local train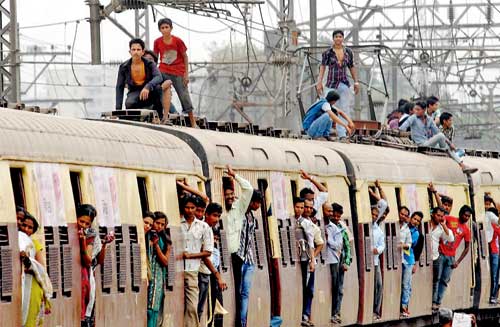 After a 25-year-old experienced 25,000-volt jolt while traveling atop local train on the Harbour line on Monday, another 22-year-old got the shock of his life after he climbed on the roof of CST-bound train yesterday.
Identified Gulistan Shah, the youth was sitting atop the rake, and stood up to get down the train as it approached Chembur station around 9 am. No sooner that he stood up, his hair came in contact with the live overhead wires and he received a deadly shock.
The impact of the shock was so grave that got thrown on to the railway platform and was immediately taken to Shatabdi Hospital. He was later moved to Sion Hospital by his uncle, where he's being treated for major burn injuries on his skin. Luckily, he didn't suffer any internal injuries.
This is the second instance after Harbour line switched from 1,500 volts of DC current to 25,000 of AC current last Saturday.