Seven puppies killed in Kandivali with iron rods, wooden planks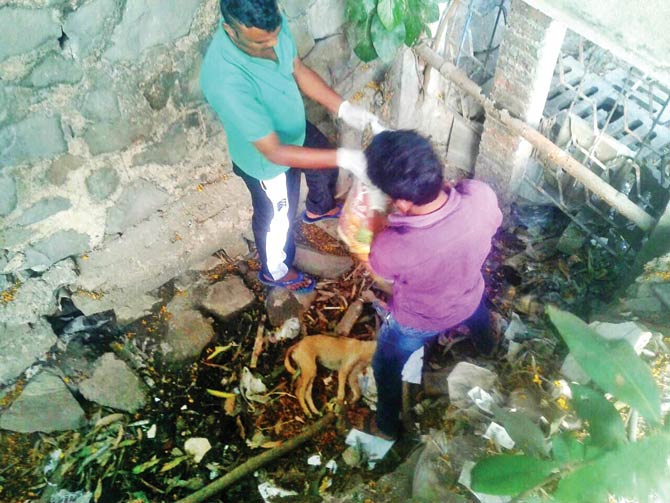 Kids of a housing society located in Mahavir Nagar, Kandivali received a huge shock when they saw seven three-month-old puppies, whom they fed every day, lying dead near their society ground.
As usual, when the bunch of children went to feed the puppies, they didn't find them at their regular spot. While looking for them, they spotted one lying lifeless near the ground.
The kids immediately alerted society members, who too started looking for the other puppies and found one with its legs tied and eyes damaged, while the was found completely charred. Two more bodies were found in a gutter, and one was found under a tree. Two more bodies were soon found, and they had started decomposing.
Residents took the bodies of dead pups to a veterinarian for examination, who revealed that the puppies could have died following an assault by iron rods and wooden planks.
While Shri Mahuri Pashwanath Jain Jeevdaya Trust has registered a police complaint against the unknown person(s) responsible for the brutal attack, the cops are trying to get CCTV footage of the incident and trace any possible eyewitnesses in the case.