Over 100 people detained in Mumbai since morning: Mumbai Police PRO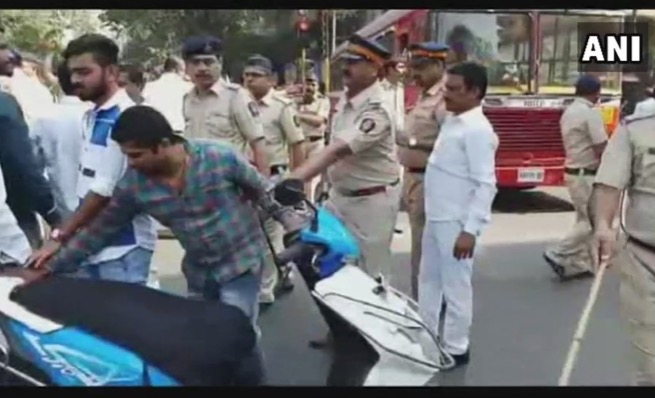 Mumbai police have detained over 100 people since today morning for protesting at various parts of the city. Most of the detained persons include Republican Party of India (RPI) workers and members of the Dalit community.
"More than 100 people have been detained over different locations in connection to the violent protests across the city," said DCP Mumbai Police Public Relations Officer (PRO) Sachin Patil.
The people were detained for destroying state property, affecting rail movement and hindering traffic movement in the city among other violations.
There is still heavy police presence in Thane, Chembur, and Mulund and other affected areas.
Maharashtra: Security heightened in Mumbai's Chembur #BhimaKoregaonViolence pic.twitter.com/WGAIDaKJX7

— ANI (@ANI) January 2, 2018