3 dead as chopper carrying 5 ONGC officials, 2 pilots crashes off Mumbai coast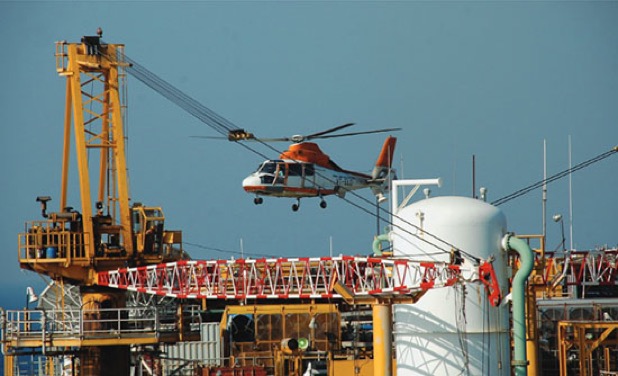 At least three people were killed after a Pawan Hans helicopter with at least seven persons, including five ONGC officials and two pilots, on board was lost at sea shortly after taking off from Juhu Airport on Saturday morning.
The Dauphin N3 chopper, VT PWA, took off at 10.20 am and lost contact with Mumbai ATC and ONGC 15 minutes later. At that time, it was thought to be flying around 55 km off Mumbai's shoreline, en route to the ONGC's Bombay High oilfields.
The Indian Coast Guard subsequently diverted a ship and an aircraft to the region for a search and rescue operation. Choppers and aircraft from other bases were also deployed to search the missing copter.
As of 2 pm, rescue teams have managed to locate three bodies, one of which has reportedly been identified as Mr Garg, DGM, ONGC. Meanwhile, a rescue operation to trace the remaining people is underway.