Byculla RPF traces laptop bag with 5 lakh cash, returns it to owner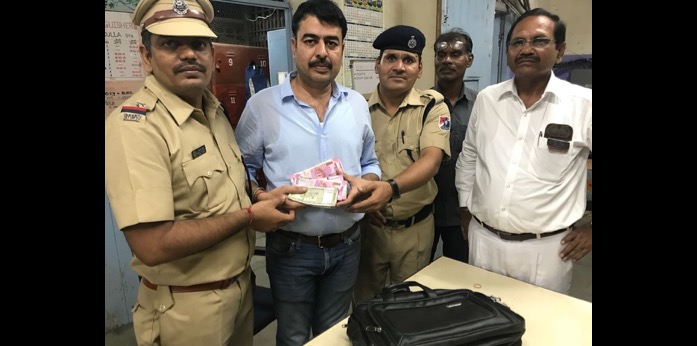 In a commendable effort, Railway Protection Force (RPF) and operating staff at Byculla station successfully retrieved a passenger's laptop bag containing over five lakh cash and returned it to him in a matter of hours.
The passenger, Rajesh Om Parkash Gagrani, had accidentally left behind the bag in the middle first class coach of a CSMT-bound local train around 8:30 pm on Sunday.
Rajesh realised his mistake after deboarding the train at Ghatkopar station on the Central line.
He immediately notified the station master at Ghatkopar, who subsequently alerted the Deputy Station Superintendent (Dy. SS) at Byculla station.
After acquiring the necessary details from the passenger, RPF SIPF Deepak Duhan, constable Liladhar Mukati and pointsman M G Nada rushed to the station's platform number 4.
Upon the train's arrival, the officials checked coach number 5324A, recovered the bag and took it to the Dy. SS office. The bag was opened and searched in the presence of operating staff.
Officials found Rs 5,21,500 cash, a bunch of visiting cards in the name of Rajesh Om Parkash Gagrani, a few bills etc in the bag.
In the meantime, the passenger reached Byculla station and enquired about the bag.
The RPF and operating staff handed over the bag to Rajesh after verifying his identity and completing the mandatory procedural formalities.