Central Railway services disrupted after freight train's bogey derails near Diva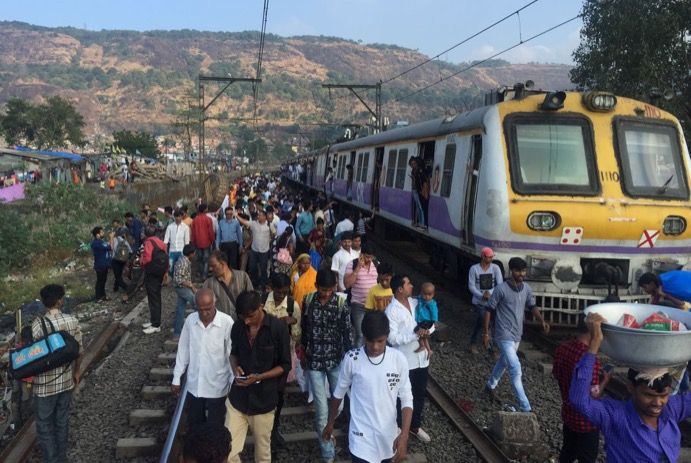 Central line services were disrupted during peak hours on Wednesday evening after a compartment of a goods train derailed near Diva junction between Mumbra and Kopar.
The movement of local trains was disrupted due to the derailment, ANI reported. The incident, however, did not result in any casualties.
The freight train's bogey derailed on the UP fast line near Parsik tunnel, which ends at Diva.
The disruption has affected the travel plans of thousands of commuters who use the services during peak hours every day.
Although work on restoring the traffic movement is currently underway, sources say that it might take some time as the station, which is easily approachable by trains, is not as easy to reach by road.
Meanwhile, traffic between Diva and Thane has been moved to the slow line. Updated details on delays and cancellations, if any, are awaited.
Central Railways had started halting fast trains at Diva junction last year after a large number of commuters had protested about delays and inadequate services.
#Mumbai: A bogey of a goods train derailed near Diva junction station ,local services on central line disrupted. No injuries reported. pic.twitter.com/oGtQX84VyK

— ANI (@ANI) December 6, 2017