Fake Image Alert: Viral picture of Irla's Prime Mall fire is an old image from Bandra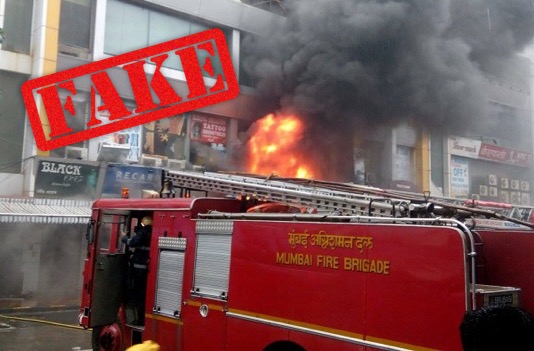 The above image is currently going viral on social media and various WhatsApp groups as a picture of Irla's Prime Mall, where a fire broke out earlier today.
While those familiar with the area would have already figured that the image was fake considering the narrow lane in Vile Parle where the mall is located, many others ended up circulating the image believing it to be true.
While a fire did break out at Prime Mall today, the image in question is from Bandra where a similar blaze had engulfed multiple shops in July 2015.
Further details about today's incident can be found here and visuals (from eye-witnesses) can be found here.