Bullet train ride between BKC-Thane to cost Rs 250, take 15 minutes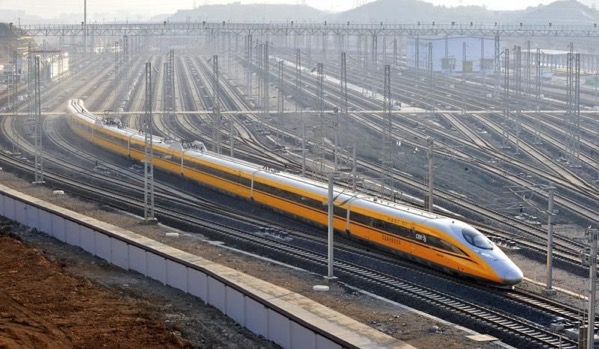 Passengers may have to shell out anywhere between Rs 250 to Rs 3,000 for a ride on the country's first bullet train, which will run between Mumbai and Ahmedabad.
Managing director of National High-Speed Rail Corporation Ltd (NHSRCL) Achal Khare, in a first official indication of the likely fares of the government's ambitious project, told reporters that the fares are based on present projections and calculations.
It would be Rs 3,000 between Mumbai and Ahmedabad and as low as Rs 250 between Banda-Kurla Complex (BKC) and Thane, he said.
"The fares have been based on present projections and calculations. There would be one business class and the fares for this is likely to be higher than Rs 3,000," Khare said.
"The journey will be much more affordable and less time consuming than in a flight, if the trip to the airport, getting boarding passes and security checks are taken into consideration," he said.
At present, a taxi takes anywhere between 60 to 90 minutes to travel between Thane and Banda-Kurla Complex and charges around Rs 650. However, with the high-speed train, the journey time will come down to only 15 minutes and cost just Rs 250.
The fares, in essence, will be 1.5 times higher than the AC first class fares.
A train set comprises 10 standard coaches, one of which will be business class. Food will be complimentary in business class and will be available in other coaches as well.
Khare said construction work under the project could start as early as December this year, by which time land acquisition is expected to be over.
The ministry would require 1,415 hectares of land for the project, and has earmarked Rs 10,000 crore for its acquisition.
"The Maharashtra government has already issued notification for land acquisition and those who give consent for the acquisition of their land, will be given 25 percent more than the circle rate fixed by the state government or the market rate, whichever is higher," Khare said.
The officer also said 3,000-4,000 people will be directly employed by the executing authority while around 30,000-40000 workers would be engaged during the construction phase of the project.
The bullet train will cover 70 trips per day between Mumbai-Ahmedabad, attaining a maximum speed of 320 kmph. It is expected to launch by 2022.