Kurla police seize container carrying over 800 stolen LED TVs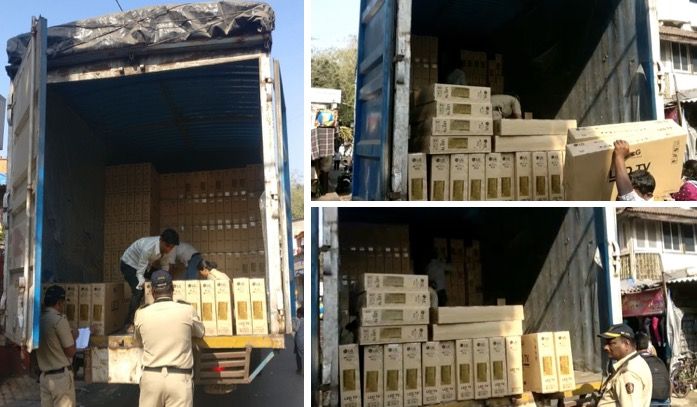 In a major haul, Kurla police seized a large consignment of LED televisions and air-conditioners from a truck driver who had allegedly stolen the goods from a logistics company earlier this week. The consignment was worth over Rs 1 crore.
According to a DNA report, the vehicle was intercepted on Sunday night at Maharashtra weigh bridge by a detection team headed by Assistant Police Inspector Daya Jadhav of Kurla Police Station.
"The seal of the container was broken and persons present in the vehicle tried to flee after they saw police approaching them. The team managed to nab one of the accused," an official told the daily.
"During interrogation, the person admitted to having stolen the container in connivance with the driver of the said vehicle, who is wanted in the case," he added.
The container was carrying 817 LG LED television sets and 80 air-conditioner units. The items were being transported from the company's assembly unit to a warehouse in Bhiwandi.
The goods were subsequently seized and the accused, identified as Shadab Khan, was detained for further questioning. The police also managed to trace the rightful owner of the consignment.
Meanwhile, the firm's manager filed a complaint against the driver, on the basis of which he was booked for cheating and criminal breach of trust. Further investigation is underway.