Major pipeline burst in Thane, heavy water loss estimated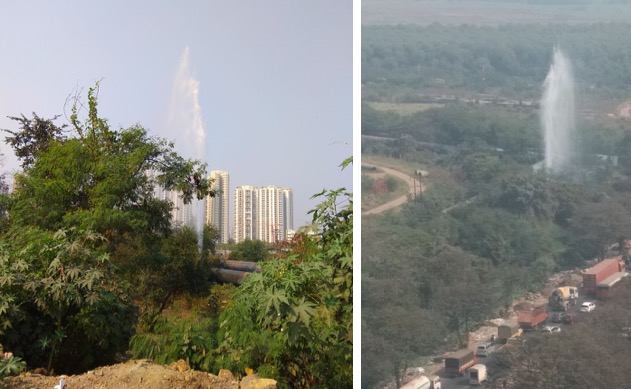 A major water pipeline burst near Rustomjee Towers on the Bhiwandi bypass road in Thane, causing large quantities of water to get spewn in the surrounding areas on Thursday afternoon. The 2345 mm pipeline allegedly burst due to corrosion.
As of publishing this report, officials from Thane Municipal Corporation's regional disaster management cell (RDMC), BMC's water department and MIDC have reached the site and are working on repairing the leak.
Since the pipeline was situated a few metres away from the road, it did not affect traffic movement or lead to any casualties. The exact water loss is not yet known, although officials estimate 'heavy water loss' due to the sheer force of the escaping water.
The pipeline carried water from Pisa Dam near Kalyan to Mumbai. Once the leakage is fixed, TMC officials will confirm if the water loss will affect the water supply in any area.