Minor mishap at Currey Road station as piling rig falls on local, no casualties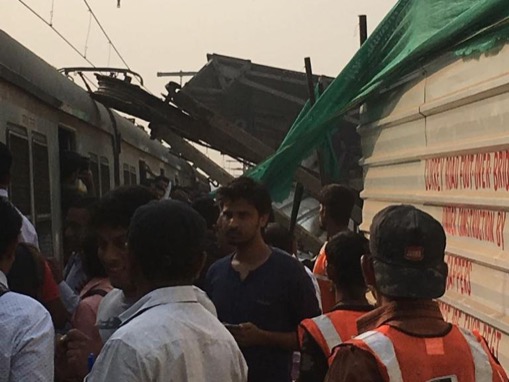 While Mumbaikars are still coming to terms with the protests that marred the city since morning, a minor mishap took place at Currey Road station when a piling rig machine tilted and fell on a suburban local on Wednesday evening.
According to sources, the rig collapsed on a local train around 4 pm, an hour before the state-wide bandh was called off. Although no casualties were reported, the incident resulted in minor delays.
Currey Road station has two FOBs, out of which one will make way for a new bridge being built by the Army. The piling rig was being used to work on the soon-to-be replaced FOB.
As of 6 pm, Central Railway is yet to issue an official statement pertaining to the matter.