Our 3-wheeler government is running smoothly: CM Thackeray to BJP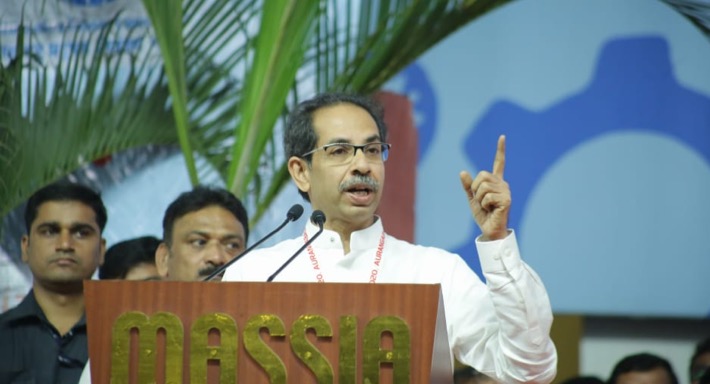 Responding to BJP's remarks over the fate of the Maha Vikas Aghadi (MVA) government in the state, Maharashtra Chief Minister Uddhav Thackeray on Monday said their government was balanced and running smoothly.
The newly-formed MVA government primarily comprises of the Shiv Sena, NCP, and Congress. While the latter two have been in alliance for a while, the Sena broke its alliance with the BJP last year to form a government in the state.
Given that Sena and the NCP-Congress have traditionally been ideological rivals, several BJP leaders, including former CM Devendra Fadnavis, have termed their new 'three-wheeler' government as 'unstable'.
On Monday, CM Uddhav Thackeray – who heads the MVA government – responded to the remarks while speaking at the road safety week function held at National Centre for the Performing Arts (NCPA) in Mumbai.
"BJP says that our government is a three-wheeler. It may be a three-wheeler but it is running smoothly. One should know how to balance and smoothly run the government, whether it be a two-wheeler or three-wheeler," Thackeray said.
"One who is running the government should have knowledge about what is going on. There is no reason to lose balance," he added.
Since coming to power, the three parties have faced several hurdles like portfolio assignment, voting for CAB among others. However, none have given the BJP leaders any major ammunition to attack the government.