Tanzanian woman held with drugs worth 3 crore at Mumbai Airport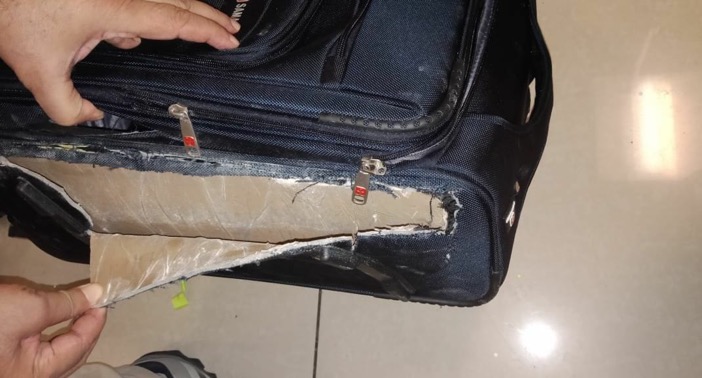 The Air Intelligence Unit of the Mumbai Customs department on Sunday arrested a Tanzanian national and seized amphetamine worth Rs 3 crore from her possession.
The AIU, in a statement, said that Cheche Lulu Hubert was intercepted on a tip-off after she arrived at Mumbai's Chhatrapati Shivaji International Airport from Johannesburg in South Africa on Sunday night.
A search of the accused's baggage led to the recovery of 3.07 kilograms of amphetamine from a specially-made false layer in her trolley bag, an AIU official said.
In her statement, Hubert admitted to possession, concealment, and recovery of the substance. The Tanzanian national was subsequently arrested under the Narcotic Drugs and Psychotropic Substances Act, 1985, the AIU release said.
Amphetamines have been classified as synthetic drugs that stimulate the central nervous system and make the user active and lively.
Earlier this month, a Brazilian national was caught with 4.57 kg cocaine, worth Rs 2.5 crore. The accused, Ferreia Nascimen, had also arrived from Addis Ababa and had concealed the drugs in capsules mixed with talcum powder.