At Rs 73.9, price of diesel 'highest-ever' in Mumbai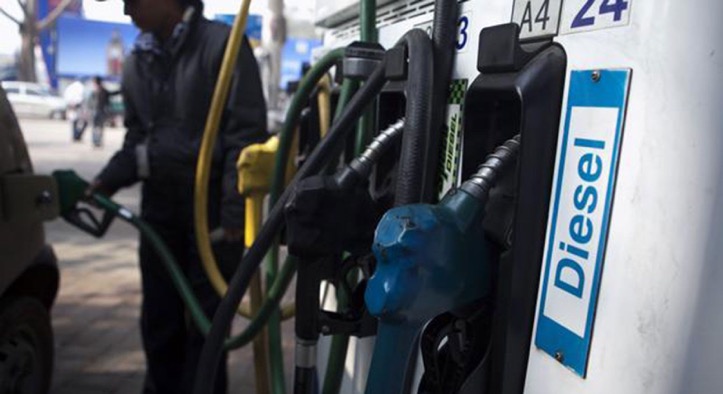 Diesel prices reached an all-time record high in Mumbai on Tuesday, as Oil Marketing Companies (OMCs) continued to hike prices for the third consecutive day today.
State-run oil marketing companies Indian Oil, Bharat Petroleum and Hindustan Petroleum revise fuel prices at 6 am on a daily basis.
According to the daily price notification issued by the firms, the prices of fuels in major cities today (August 28) were:
Petrol: Rs 85.47 per litre in Mumbai, Rs 78.05 in Delhi, Rs 80.98 in Kolkata and Rs 81.09 in Chennai.
Diesel: Rs 73.90 per litre in Mumbai, Rs 69.61 in Delhi, Rs 72.46 in Kolkata and Rs 73.54 in Chennai.
On Monday, the cost of diesel in Mumbai was Rs 73.74, just five paise short of its all-time of Rs 73.79 per litre. Tuesday's price, however, surpassed it by 11 paise.
Diesel prices also reached record highs in Delhi, Kolkata, and Chennai today, surpassing their previous highs of Rs 69.31, Rs 71.86 and Rs 73.18 respectively.
The rise in prices of diesel gains significance as it is mostly used in the transportation of food and agricultural products and an increase in its price may lead to higher inflation.
The surge in fuel prices is largely attributed to the recent rise in crude oil cost, high excise duty levied on transportation fuel in the country and unfavourable rupee-dollar exchange rate.
In line with the increase in diesel prices, petrol prices too are on the rise and are nearing their all-time high levels.
The all-time high petrol prices in Mumbai, Delhi, Kolkata, and Chennai are Rs 86.24, Rs 78.43, Rs 81.06, and Rs 81.43 per litre, all of which were reached on May 29 this year.
Meanwhile, reports indicate that petrol and diesel will not come under the purview of Goods and Services Tax (GST) anytime in the near future as neither the Central government nor any of the states favour it amid fears of heavy revenue loss.