Tree falls on auto in Mulund: One dead, one injured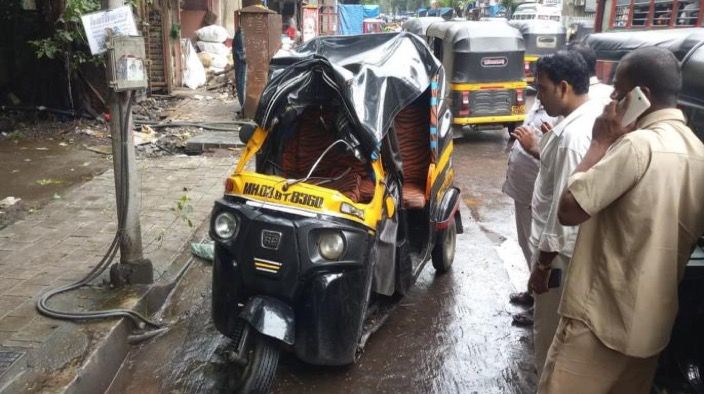 One person was killed and another was injured after a tree fell on their autorickshaw in Mumbai's Mulund area during the wee hours of Monday.
According to officials, the tree fell on the auto around 1 am while it was passing via NS Road, opposite HDFC Bank, in Mulund (West).
Two persons were injured in the mishap and rushed to nearby MT Agarwal hospital for treatment. Of them, Ashok Anandrao Shingre (45) was declared dead at the hospital.
The other person, Rajesh Irana Bhandari (29), was later shifted to Veer Savarkar Hospital, where he is still receiving treatment. His condition is said to be stable.
The tree, sources say, collapsed due to the weakening of its roots. The civic body had trimmed the trees on the stretch before the start of monsoon.
---
Also Read: Tree falls on platform cover, stationary local at Mulund station
---