Update on Cinevista Studio fire: Fire doused, no casualties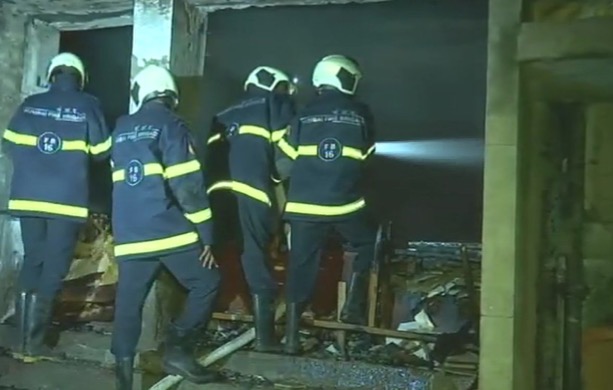 Officials from the fire department have managed to douse the fire that broke out at Cinevista Studio in Kanjurmarg earlier today.
The fire department was alerted about the blaze at 8:07 pm and fire engines reached the spot at 8:25 pm. The blaze was escalated to Level III shortly thereafter and a total of seven fire engines and four water tanks were pressed into service.
According to preliminary information, the blaze started at a generator in the five-acre studio, which has three filming sets. At least 150 people – including the cast and crew of Haasil and Bepanah serials – were inside the studio when the fire broke out.
However, all of them either managed to escape or were successfully evacuated. Although no casualties have been reported, officials are still on the lookout for anyone who might have been trapped inside. The blaze has reportedly destroyed property worth crores.