Video: 3 shops, 5 vehicles gutted in transformer fire at Vasai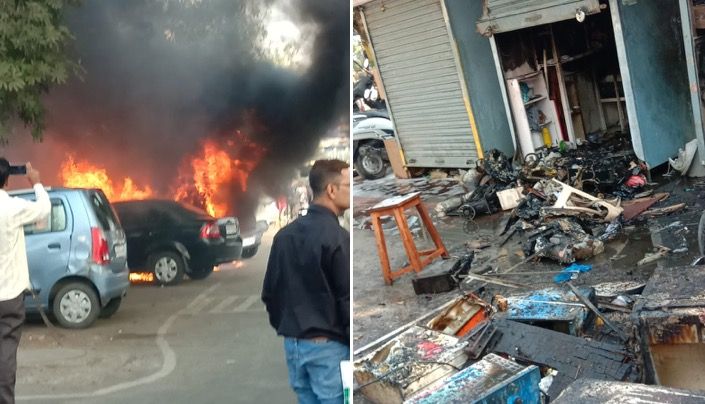 At least three shops and five parked vehicles were gutted after a transformer located at a busy road in Vasai caught fire on Wednesday morning.
According to reports, the transformer located on the Ambadi Road in Vasai (West) caught fire around 10 am today. In no time, the blaze from the fire engulfed the parked vehicles and the shops located in its vicinity.
Officials from the Vasai-Virar Municipal Corporation fire brigade were subsequently alerted about the mishap, following which fire tenders were rushed to the spot and the fire was brought under control.
The incident did not result in any casualties. However, the front portion of three shops located on the adjacent footpath and five vehicles – including three cars and two bikes – parked nearby were completely gutted in the blaze.
A short circuit is suspected to have caused the fire, although a confirmation on the same is awaited.
The incident affected also traffic movement on the route for a brief period earlier today.