Video: Massive fire breaks out at container yard in Uran, Navi Mumbai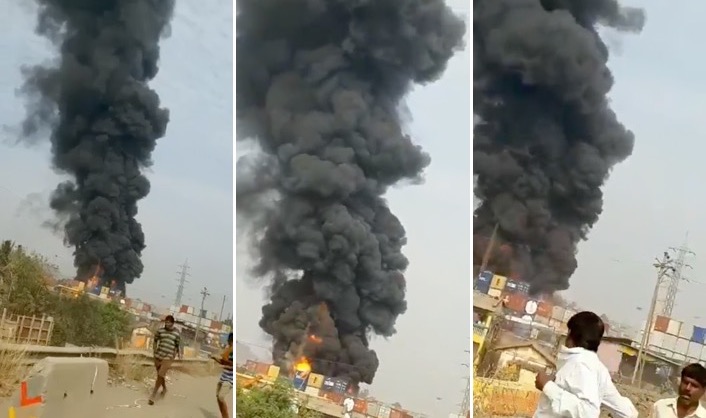 A massive fire broke out at a container yard in neighbouring Navi Mumbai on Monday afternoon.
According to preliminary information, the fire broke out around 2 pm at Vaishno Logistics Yard CFS, located on NH 4B in Uran. The yard is situated in the vicinity of both Chirle village and Paundkhar village.
After fire brigade was alerted about the mishap, five fire tenders were rushed to the spot to control the blaze.
Sources say that the fire broke out in one of the containers, suspected of carrying chemicals. A loud noise akin to a blast was also heard from the area before the fire escalated.
At least one person has been reported injured till now.
Meanwhile, a large cloud of black smoke has engulfed the area and fire fighting operation is still underway.
Further details are awaited.