1 dead, 2 injured during BMC's demolition drive in Kemps Corner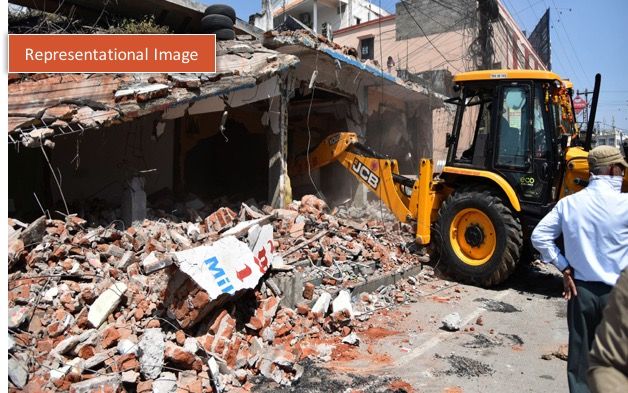 At least one person was killed, and two others injured, after a parking shed collapsed during BMC's demolition drive in Kemps Corner earlier today.
According to preliminary information, the incident took place on Thursday evening when the civic body was demolishing illegal extensions made at the parking shed of Sea Side building next to Indian Oil Petro Pump near Kemps Corner on B.D Road, Gaondevi.
All three people who were injured in the mishap were rushed to the nearby J.J Hospital. According to Dr. Sanjay Surase, Yogendra Ram (50) was declared dead on arrival while Kishor Ramade (35) is recovering and out of danger.
The identity of the third victim is not known and further details about the incident are awaited.
The BMC has tightened its noose around establishments flouting civic rules in the aftermath of the Kamala Mills tragedy. As a part of its drive, the civic body has demolished illegal extensions in well over 500 establishments across Mumbai in the last two weeks.
Update: The incident took during the renovation work of the parking shed and is not related to BMC's demolition drive, reported ANI.
#UPDATE Mumbai -1 dead, 2 injured during renovation work of a car parking shed near Kemps corner, B.D. road, Gaondevi. The work is not related to BMC.

— ANI (@ANI) January 11, 2018