12 killed in Saki Naka farsan shop fire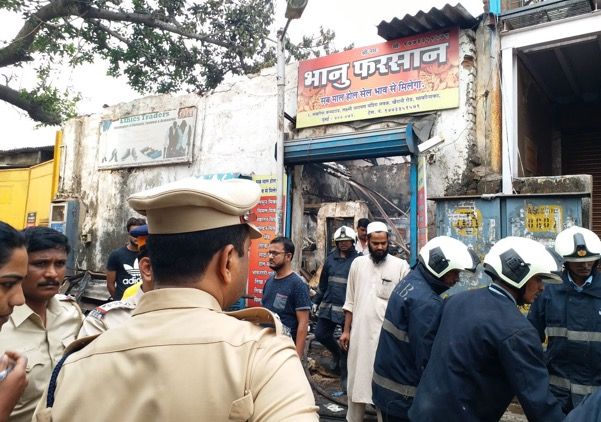 At least 12 workers of a farsan shop in Saki Naka were killed after being trapped in a fire that broke out in its premises during the wee hours of Monday.
The fire broke out in Bhanu Farsan shop, located in Makhariya Compound on Khairani road in Sakinaka. While preliminary information suggests that the fire broke out due to a short circuit, the same is not yet confirmed.
Fire department was alerted about the blaze around 4:15 am, following which three fire engines and four water tankers were dispatched. The fire was doused around 5 am.
While the shop was believed to be empty initially, locals confirmed that several workers would sleep inside its premises every night.
"The fire started at the ground floor level and the people inside were sleeping in the loft. They got trapped in the structure due to the intense heat and smoke and the loft subsequently collapsed," said Chief Fire Officer P.S. Rahangdale was quoted saying.
Once cooling operations were over and the area was safe to enter, 12 charred bodies were recovered from debris and sent to Rajawadi Hospital in Ghatkopar.
Although some workers managed to escape, officials are still searching the premises for any survivors or bodies.
Saki Naka police have started working on identifying the deceased. However, as of publishing this, the victims' names are not known.
The fire department, meanwhile, is expected to submit its report about the incident, which will determine if the show owner had adhered to the necessary norms.