2 die as slab of Matunga building collapses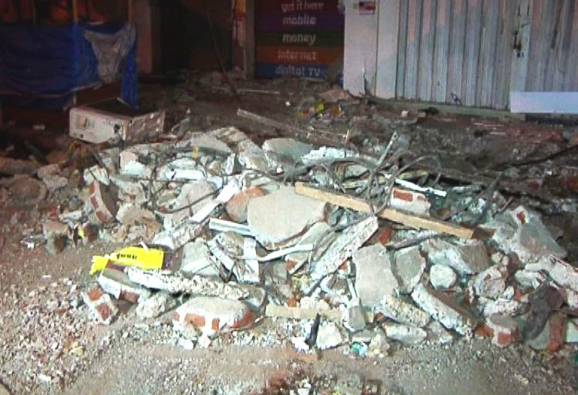 Local Press Co 5-point Snippet
1. On Tuesday night, two men were crushed to death after a huge slab of a residential building in Matunga collapsed on to them.
2. The three storey building, named Dedhia Estate, is located at Bhandarkar road in Matunga.
3. The two men, one in his 40s and one in his 60s, were standing underneath the building when the slab gave in and collapsed on them. The incident occurred late last night.
4. Immediately after the accident, the residents of the building informed fire brigade and police officials. Fire officials reached the spot within minutes and retrieved the two dead bodies from the debris.
5. The police are trying to inform the kin of the deceased and investigation is currently underway. Meanwhile, the bodies have been sent to Sion hospital for post mortem.