22-yr-old woman dies after falling from overcrowded local near Dombivali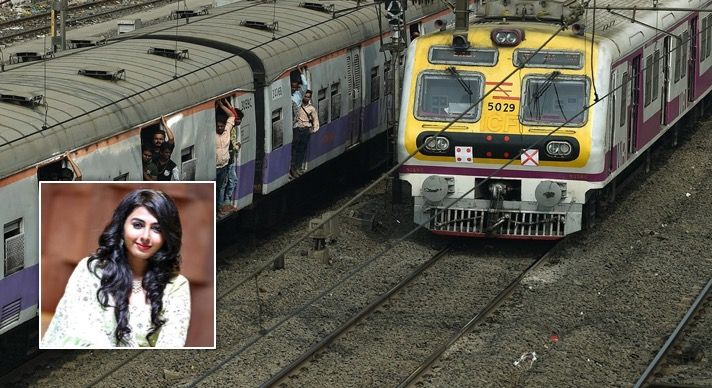 A 22-year-old woman died after falling from an overcrowded suburban train between Dombivali and Kopar stations in Thane during peak hours on Monday morning.
The incident took place on Central Railway's suburban network yesterday morning.
"Charmi Prasad, a resident of Bhopar in Dombivali, fell down from a CSMT-bound fast train around 9:30 am and was rushed to a hospital in Shastri Nagar after people saw her lying injured on the tracks," said Inspector Satish Pawar of Dombivali Railway Police.
"She succumbed to severe injuries. We have registered an accidental death case," he added.
The mishap took place when Charmi was travelling to Ghatkopar, where she works in a private firm. Incidentally, this was the first day of her new shift timing, which required her to travel in the morning. Her earlier shift used to start around noon.
Local railway police officials said the train must have been crowded as the incident happened during morning rush hour. Moreover, the stretch has witnessed several other such incidents in the recent past owing to overcrowding at Dombivali station.
According to official data, at least 8-10 people lose their lives daily on the Mumbai suburban network, which ferries close to 80 lakh people every day.
While many are killed while crossing tracks, a sizeable number is of those who fall off crowded trains. The number of such fatalities has reportedly increased from 482 in 2018 to 557 till November 2019.
Additionally, a recent Right to Information reply revealed nearly 27,000 people have died in suburban train mishaps between January 2010 and September this year.
Meanwhile, Central Railway has recently introduced a new timetable for suburban locals in an effort to reduce overcrowding and increase punctuality.