26/11 hero 'Max' breathes his last, but cops busy with IPL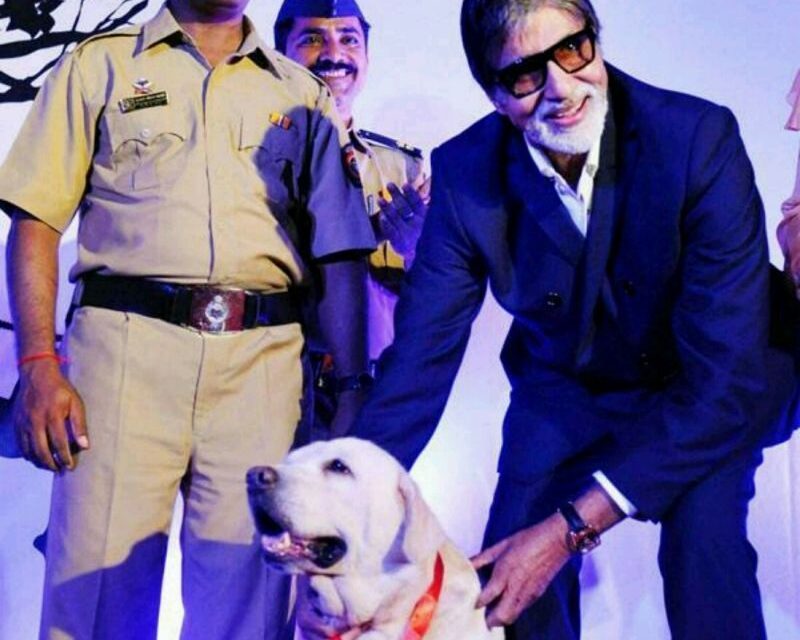 Mumbai's vigilante dog squad comprising around two dozen Doberman Pinschers, German Shepherds and Labradors, has not only served the city day and night along with the officers but also showed their valiance in saving the lives of thousands when the city was engulfed in terror.
Among the many saviour dogs was 'Max' – the sniffer dog. Max played a vital role in saving around hundreds of lives by detecting 8 kg of RDX outside Taj Mahal Palace Hotel during 26/11 attacks.
Max found around 25 grenades in the hotel reception area, for which he was awarded a gold medal for his bravery during the carnage, by none other than Bollywood superstar Amitabh Bachchan.
After 10 years of distinguished service, the hero labrador breathe his last on Friday at a Virar farm, his retirement home.
Apart from showing his heroism in 26/11 attacks, Max, back in 2011, had also sniffed explosives at the sites of Zaveri Bazaar blasts and 7/11 attacks.
It is very sickening to know that not a single police officer was present when Max was laid to rest in peace wrapped in the Tricolour. When a city daily contacted the policemen to find out the reason of their absence, most of them were busy with security arrangements for the upcoming IPL matches.
Max's carer, Fizzah Shah, and former handler Subhash Gawde bid him final farewell.